Joins Us at The Scottish Caravan Show
---
The Scottish Caravan, Motorhome and Holiday Home Show is back for 2020!
The fantastic Scottish Caravan, Motorhome & Holiday Home Show returns to Glasgow's SEC this weekend, February 6 – 9.
Full of dealers, manufacturers and anyone else involved in our wonderful leisure industry, it's bound to be a success. It's the perfect pace to browse and pick up something to take home. That could be anything from a £75,000 motorhome to a packet of tent pegs!
If you're dropping by don't forget to pop over to our stand at P428 and pick up a copy of the current Scottish Caravans & Motorhomes magazine – another fantastic issue packed full of reviews and reports – and the 2020 Caravan and Camping Park Guide. Just what you want when planning your next tour of Scotland or the north of England.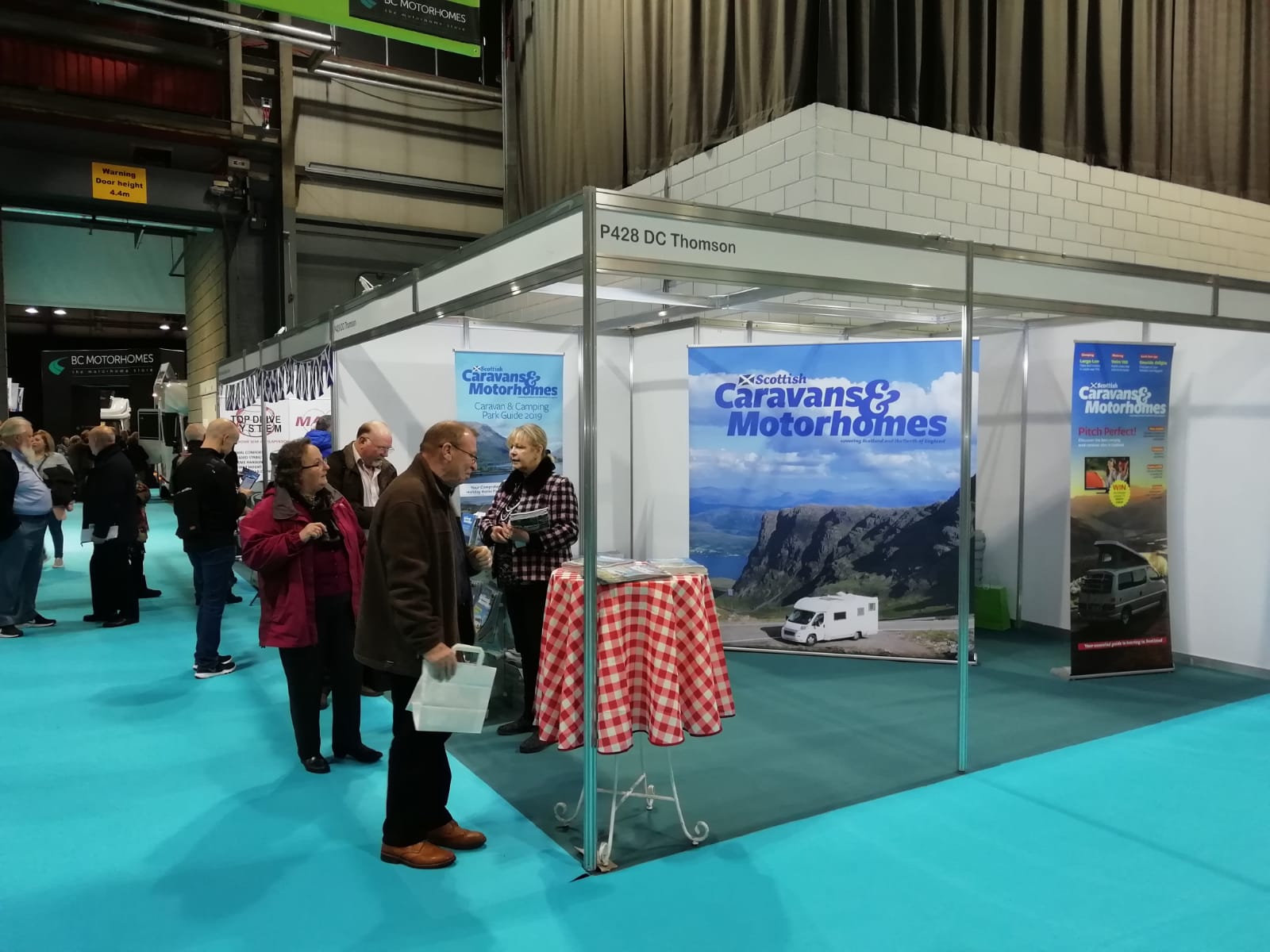 "These shows are vital for us to meet our readers," says editor, Garry Fraser. "It's great to discuss  their likes or dislikes in the magazine. It's also nice to talk about new models with the manufacturers and suss out the latest gadgets that take touring to new and dizzy heights. We'll be happy to have a chat about your latest caravan or motorhome experiences and pass on any tips we can for you to make your next trip one to savour."
There are plenty other tips on hand too. The Caravan and Motorhome Club are providing free towing and maneuvering instruction – who doesn't forget the first time they had to set up on site!
The show is also the ideal place if you're thinking about buying a caravan or motorhome for the first time. It can be a hazardous trip into the unknown but with experts on hand to guide you, advise you and recommend what's best for you, you couldn't be in better hands.
So, we look forward to seeing you sometime this weekend. It's going to be another cracker of a show!
Find out more at caravanshowscotland.com