The Scottish Caravan Show 2020 In Review
---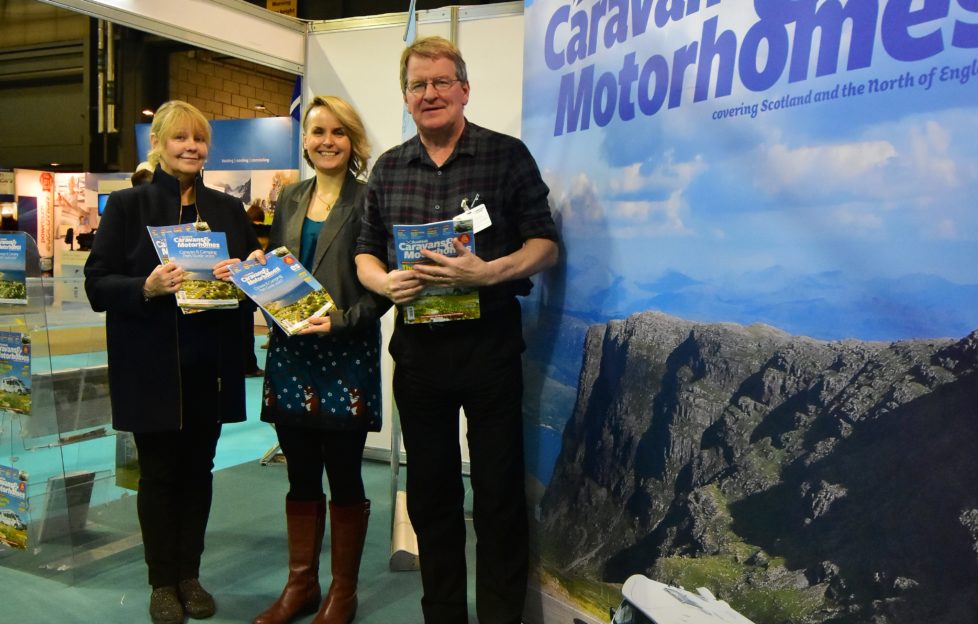 It was all go at this year's Scottish Caravan, Motorhome and Holiday Home Show…
Did you see us at our stand at last weekend's Scottish Caravan, Motorhome and Holiday Home Show at Glasgow's SEC? Well, if you didn't, thousands of others did! And many of them managed to get the latest copy of Scottish Caravans & Motorhomes and the 2020 Caravan & Camping Park Guide.
But don't worry if you haven't got yours. You can purchase one by emailing shop@dctmedia.co.uk. You'll find both are priceless when it comes to planning your next trip.
The weekend was a great opportunity for myself and other members of the team to meet our readers and talk to dealers, manufacturers and other members of the caravan and motorhome fraternity. We're always keen to hear feedback – both positive and negative – and it's better to hear it first-hand rather by email or by phone.
I think this year's event generated one of the biggest crowds ever, with no-one put off by the horrendous weather on Sunday. I thought I was going to take off as I fought my way over Bell's Bridge on the way from my hotel to the SEC!
But bad weather doesn't put off Scotland's hardy caravanners, motorhomers or campers. Many of us have experienced four seasons in a day when on site so is a gale force wind and torrential rain going to stop us doing what we love? That's either on holiday or negotiating your way through a storm to the cosy confines of the SEC.
Remember, we'd love to hear from you about your latest caravan or motorhome trip or about a campsite you might have stumbled on and one you'll go back to again and again. It could be a light-hearted moment, a special birthday trip or the revisiting of a site you first set your eyes on many, many years ago. Magic moments, magic memories – that's what touring is all about!
For more caravan content take a look at all our latest reviews here >>