Q and A with Andy Jenkinson
---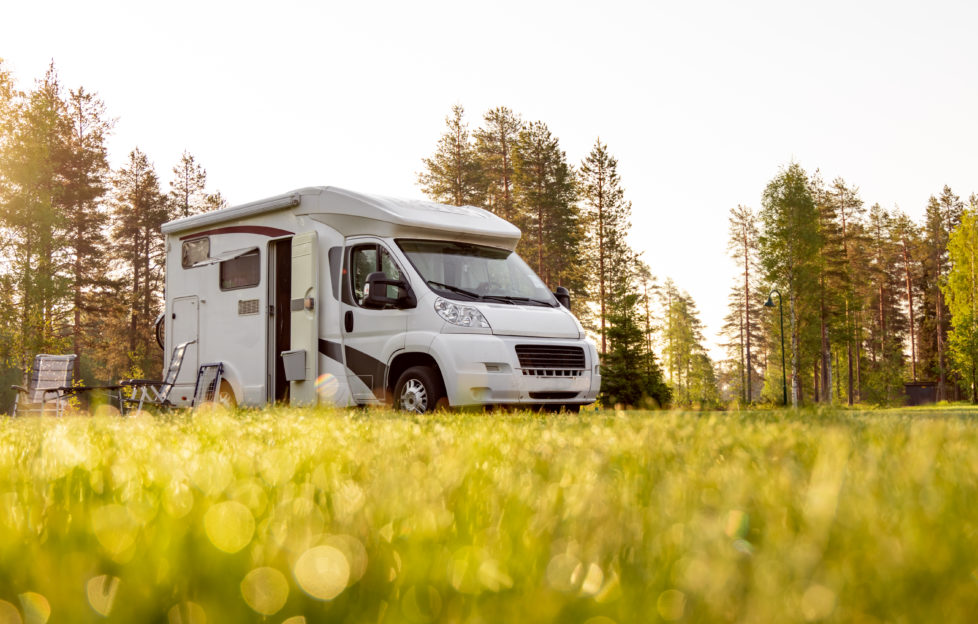 Pic credit: REX/Shutterstock
Scottish Caravans & Motorhomes sit down for a chat with Andy Jenkinson, UK Caravan expert-historian and one of our long-time contributors…
What, where and when was your first caravan experience?
This was in 1963 with my grandparents with their then new Sprite Musketeer. They had it as a seasonal pitch in Cumbria, as a family we would use the Sprite for a few days break. Then my parents bought a tourer in 1969 for our own use.
Was it love at first sight or did you take a while to get used to it caravan holidays?
I loved it straight away! I enjoyed meeting other children and I began taking an interest in caravan design and models, collecting for anything of interest that would eventually be my archives!
What do you miss about these early days of caravanning?
Simpler times, when you could stop-over for the night down small roads as we often did. Folk spoke to you more then and didn't stay in their tourers watching TV!
Are you a "staycationer" or do you travel abroad?
Home is the best! I love the UK and the vast choices of scenery you get here. Scotland, the Lakes, north Wales and the Cotswolds are some of my favourite places.
What's your favourite destination? Are you inclined to keep going back to the same place again and again?
There are so many, like in Wales and the Cotswolds and Cumbria. We do like visiting the same spot regularly.
Given you had to choose one over the other, would it be a caravan or a motorhome and why?
It would be a tourer, as they are easy to manoeuvre and also better value for money. You can leave the caravan on site and get out and about in the car. Motorhomes are great for one-night stops but you struggle with parking in the UK. And if you've forgotten something, you have to pack it all away to drive to the shops.
Do you think the market is getting out of control to a certain extent with regard to prices?
Yes I do – and I think the same about weights. Nobody except Lunar are looking at keeping their tourers lightweight. Anyway, although caravanning isn't a cheap holiday anymore, it still is a value for money one!
What's your funniest experience in a caravan or caravan site?
I was visiting a park I had gone to many times but didn't know that they had re-vamped the loos. The men's were moved to where the women's were and vice versa and I walked in to the "gents" and got a shock! A lady kindly told me about the changes, and I went away slightly red faced!
And you worst experience?
Many years ago we found a nice park but didn't realise that where we pitched had been the dog walk and a stopping place – if you know what I mean! It was hot and the smell soon saw us changing pitch!
When you're away, who does the cooking? You or Mrs J?
Oh, not me – I can burn water! I can work the microwave but after that, that's me done!
Finally, what gives you the hump?
Noisy sites and folk walking across your pitch. Yes – and jobsworth park wardens!
---
For more of the latest on this year's caravan and motorhome trends…