Pitching Up In Ardnamurchan
---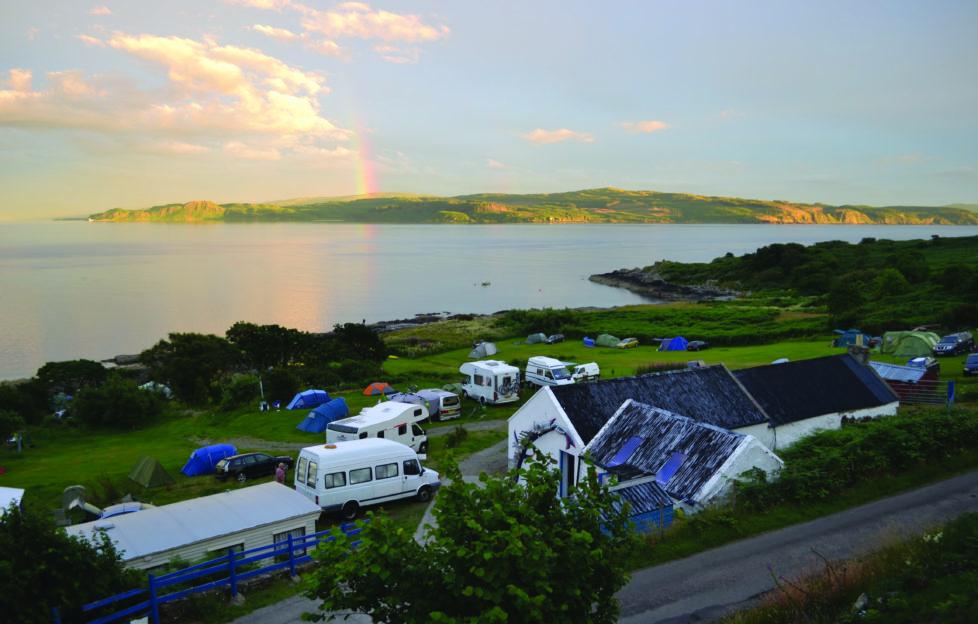 It's one of Scotland's most beautiful locations and a magnet for campers and motorhomers
When it comes to stunning views, wildlife and a real "away from it all" feeling it is hard to think of anywhere better than the Ardnamurchan Peninsula. In the past few years, a camping and campervan site on the edge of the little village of Kilchoan has built up quite a reputation of being one of the best no-frills places to stay, promoting location above all else.
That is not to say the facilities are poor – in fact the site boasts that it has some of the best hot showers to be had.
It all came as a labour of love for Trevor Potts who took on a croft at the turn of the millennium. At that time, the site had no electricity or water supply, some tumbledown buildings and a large, sloping field. But the work he undertook over five years resulted in a site with 25 pitches – six hardstandings with electric hook up and another nine places to park up on level ground with somewhere to plug in. There is also plenty of space for campers, as well as three self-catering spaces – a static caravan, converted bothy and converted wooden cabin.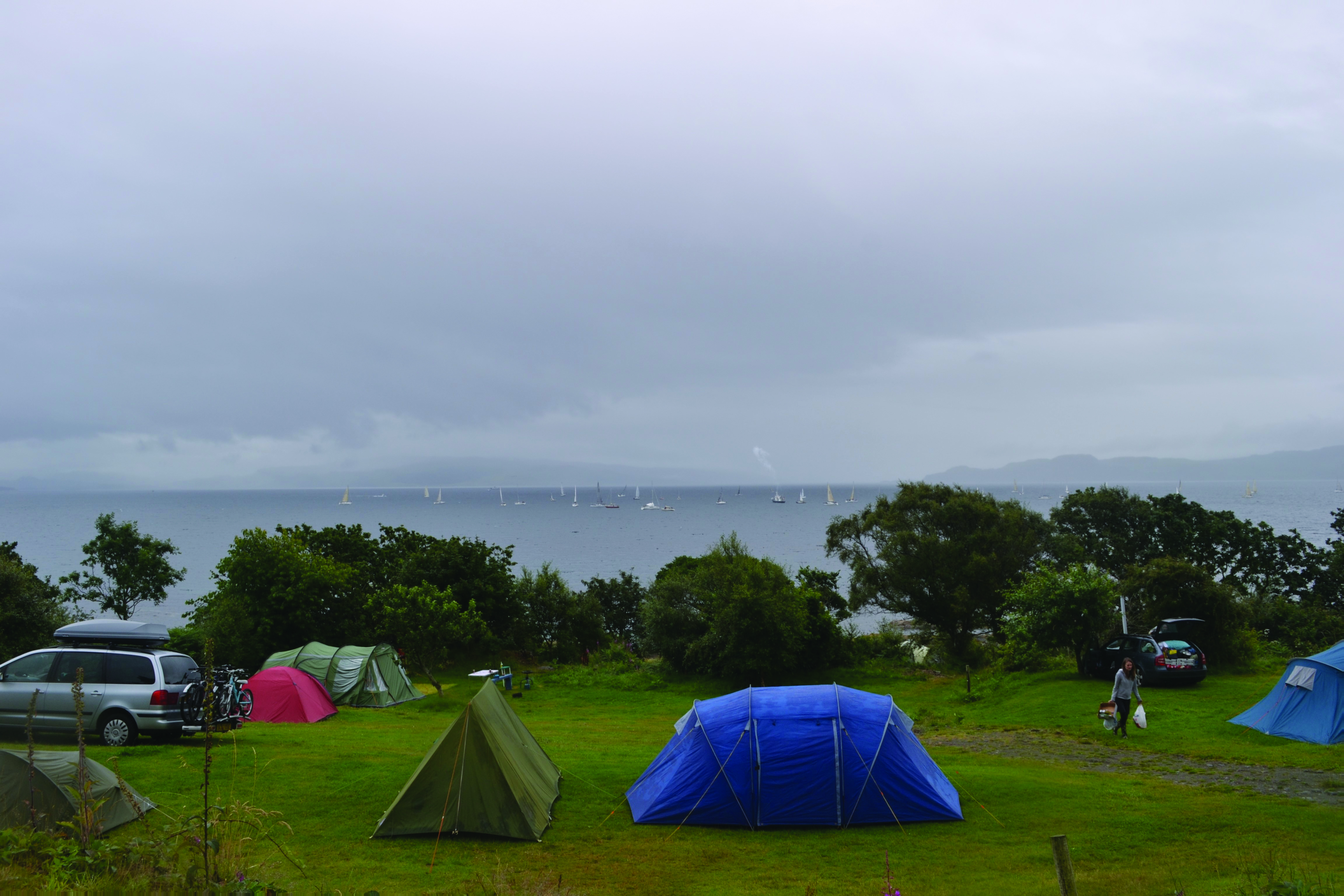 Such is the twisty nature of the single track road leading from the ferry pier at Kilchoan to the site, and the steep driveway, caravans cannot be fitted in. But to say it is an average site would be far from the truth.
The showers, toilets, washing-up area and a room well-stocked with local information on walks and wildlife are all top rate. Outside, nature provides world class standards with views across to Mull and along the coast to the prominent Ben Hiant. Sea eagles are regularly seen, flying over from Mull and swooping on the small cliffs above, while there are at least two golden eagle nesting sites nearby. Pine martens live closer to the shore and in the water otters can be seen as well as a resident population of seals with two or three pairs often frolicking right next to the site.
All of this is recorded on a board on site, giving the added feeling of being in a truly special wild place. And for Mr Potts' visitors that is the attraction. "We get people coming just to watch wildlife, sitting with spotting scopes."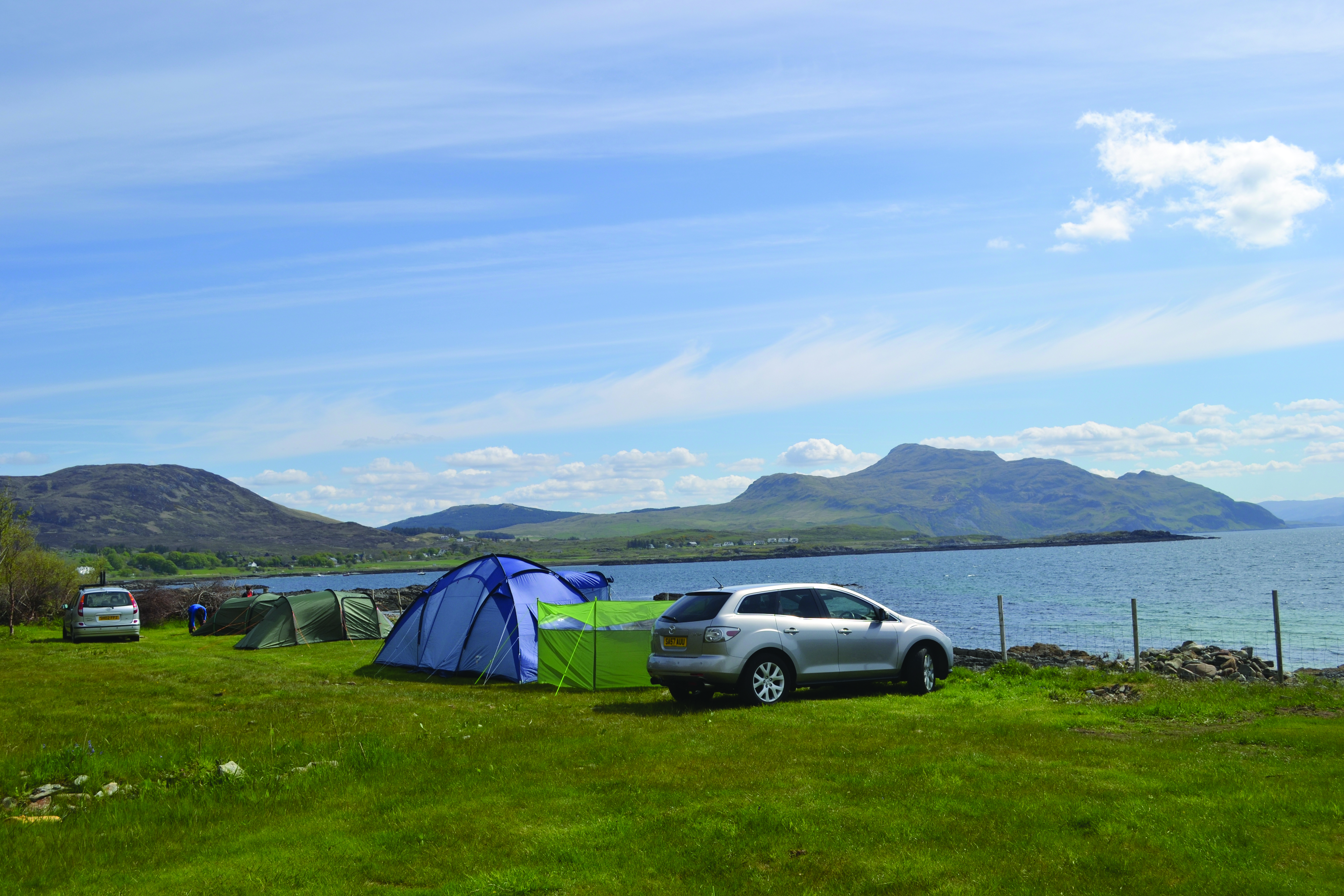 Of course, many explore the area including the impressive Ardnamurchan Point and its lighthouse – the most westerly place on the British mainland. The wonderful Sanna Bay with its white, sandy beaches is also always a great place to head, just across the peninsula. Many are happy to enjoy the locality and bring their own kayaks and canoes, go walking, fishing, rock pooling, or even try swimming on a sunny day.
The site opened in 2005 – following the extensive work by Mr Potts. He says: "This croft land came up for sale and I thought I could do something with it. I needed to make it work for its living, and you can't make a lot of money off a few sheep, so I thought about a campsite.
"I did most of the work myself; turning the old byre into a toilet block and putting in septic tanks – there was no water or electricity on the site and it was completely derelict so it was a bit of a labour of love. I levelled off pitches and finally opened after five years.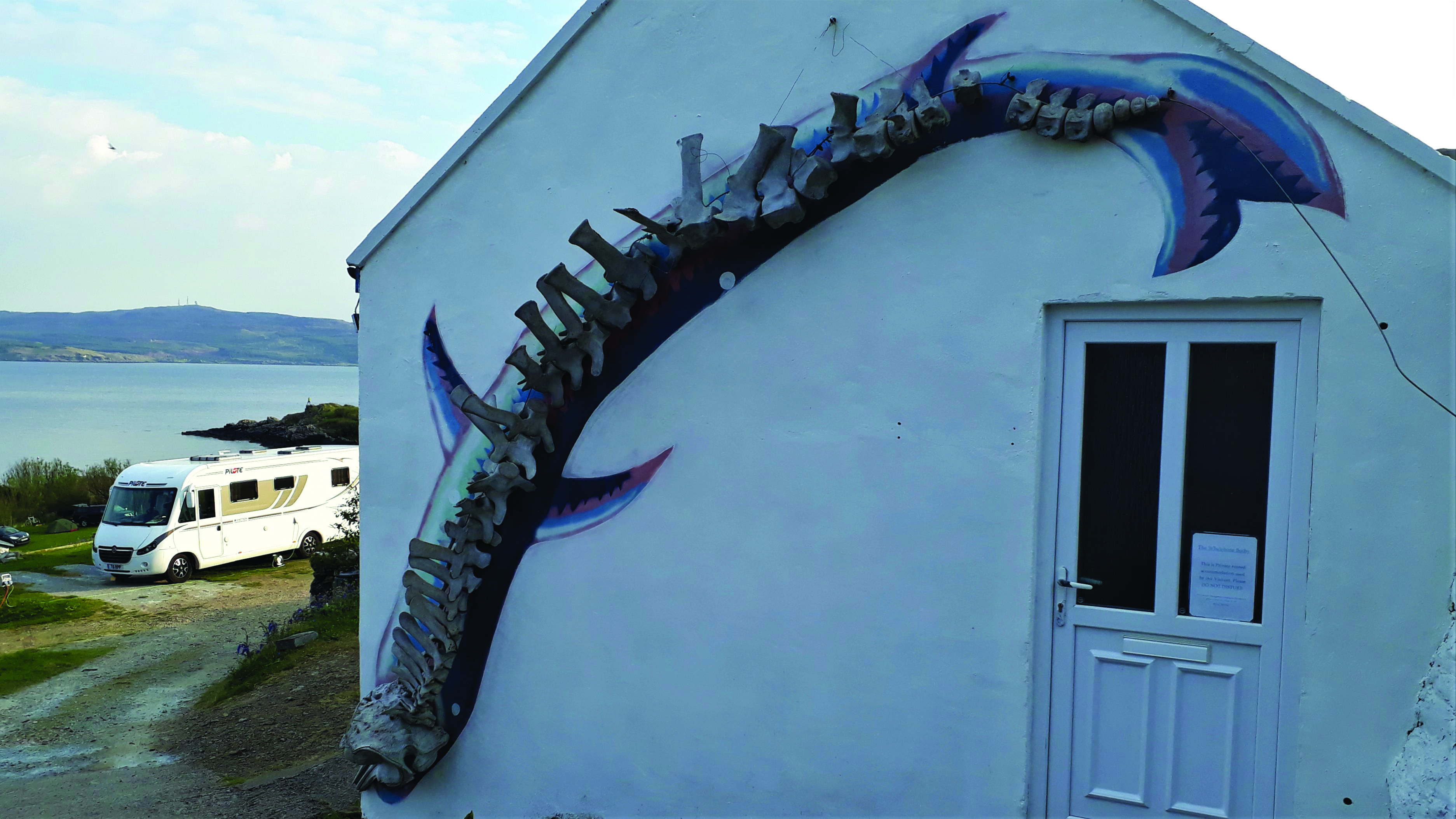 "It just seemed to me to be the sort of site I would like to stay on myself with pitches levelled off on a hillside so everyone has a view."
Since then he has noticed a rise in the number of campervans. "In the last two years it has been huge. It is probably down to a combination of circumstances. The road equivalent tariff on the ferries (which has reduced prices), has probably helped. Also, there are lot of people my age, baby boomers, retiring. And, are campervans not going abroad as much?"
As well as retirees, Mr Potts says a lot of families come to the site during school holidays. "The kids are running around, enjoying themselves and getting happy memories."
One unusual sight is a large whale skeleton on a wall near the toilet block. This is a Cuvier's beaked whale washed up a decade ago below Ben Hiant. Now it is a nesting site for great tits and makes for an unusual welcome to an unusual – but fantastic – site.
Ardnamurchan Campsite,
Kilchoan,
Ardnamurchan
PH36 4LL
Telephone: 01972 510766 / 07717 181745
Email: stay@ardnamurchancampsite.com
Website: ardnamurchancampsite.com