Spring Is In The Air
---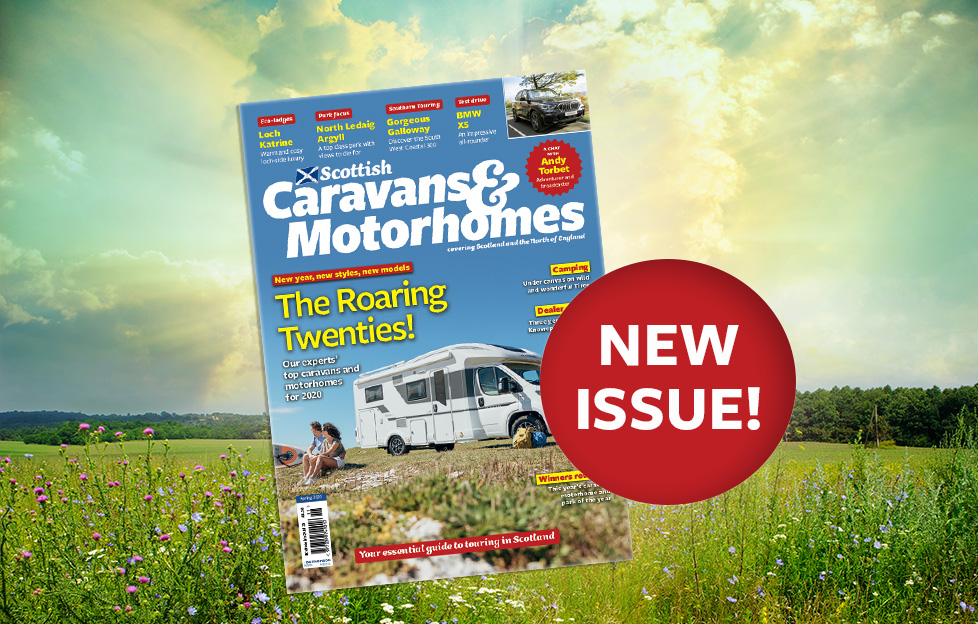 Time to spring into action
They say that spring is just around the corner – but don't take their word for it! Quite often you're lulled into a false sense of security with unseasonal mild weather before – boom! Temperatures drop and you're back to de-icers and de-frosting your car! But that's the glory of the Scottish weather – you never know what's coming next!
But I can tell you what's coming next in this issue of Scottish Caravans & Motorhomes. We preview new models for 2020 supplied by six top manufacturers, looking at four models from each. Our expert reviewers – Candy Evans and Andy Jenkinson – give each one a close look.
We also take a look at the top caravan and motorhome parks in the country and focus on some of the top dealers who continue to provide first-class servicing, both pre and post-sale. In our dealer profiles, and with customised campervans becoming more and more popular, we look at three companies who are leading the way in this demanding market.
When it comes to parks, we've widened our net to cover anything from Deeside to the Angus glens, and from the Trossachs to Mull and Ardnamurchan. Scotland and the north of England have always provided some of the best places to pitch up and we're quite happy to try some of them out and recommend them to our readers.
As you'll see, there are some gorgeous locations which will make you want to hitch up and head off. Maybe there's somewhere you've never visited, or maybe you prefer to go regularly to a favourite park. Whatever your preference, why not write in and tell me all about it?
One of the parks – Sands Caravan Park at Gairloch – won the coveted Scottish Caravans & Motorhomes Park of the Year award, no mean feat considering the opposition! You can find out which brand won our Caravan and Motorhome of the Year awards, too.
And that's not all. We managed to pin down broadcaster and adventurer Andy Torbet for him to tell us about his favourite camping experiences. You'll find some of these are rather out of the ordinary!
Our policy here at HQ is to keep bringing you the best in news, reviews and views – and this issue is no different. So sit back and relax, grab a cuppa and enjoy your favourite magazine.