Motorhome Maintenance!
---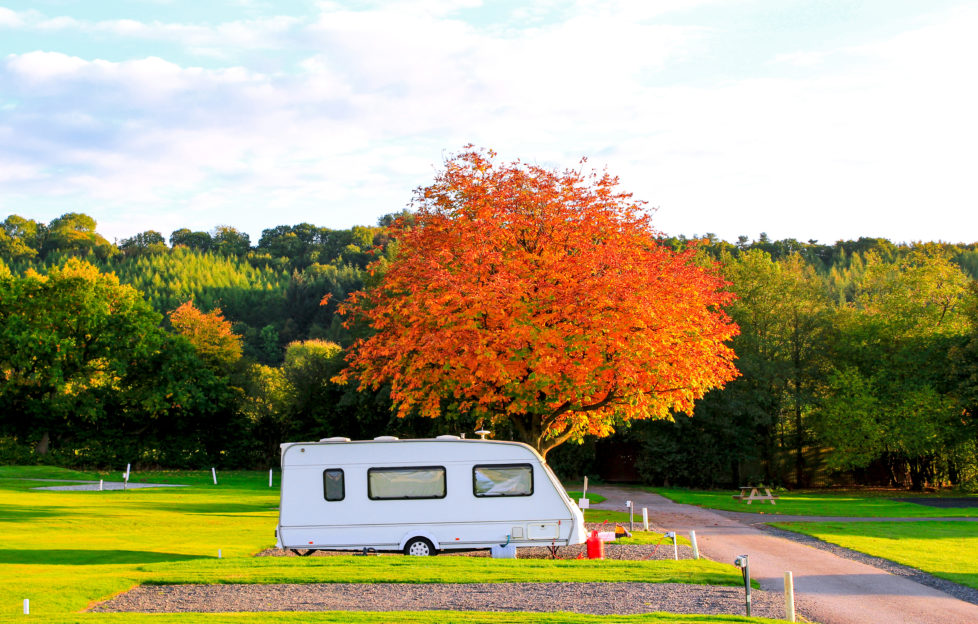 Pic credit: Shutterstock
As the season begins to wrap up, now is the perfect opportunity to make sure your motorhome is in tiptop shape…
As we head into autumn there is still plenty of time to fit in a motorhome adventure, but as the busy summer season draws to a close, it's important to make sure your van is it good condition for the idling winter months.
Ed Bassett, who has the incredible title of Head of Wanderlust, at Camptoo, says, "After a summer spent enjoying your campervan, it's time to partake in some essential cleaning and maintenance. When you're busy enjoying your vehicle small issues can be forgotten or ignored, but these can easily become more serious if left unattended.
"Ensuring any niggles are ironed out sooner rather than later will mean that your vehicle will be in perfect working order for the next adventure. If you're not planning on using your vehicle until the weather starts warming up in the spring, it's also worth scheduling some regular maintenance tasks so that your vehicle doesn't develop any issues whilst sitting idle for the autumn and winter.
"Keep in mind as well that autumn is the best time to plan an annual maintenance check at your garage or campervan dealership. During summer, mechanics tend to be fully booked with many last-minute repairs. Now that the summer season is ending, waiting times for services tend to be significantly less so it's worth booking in for a thorough maintenance check.
So you will thank yourself at the beginning of next season – which will hopefully see some return to normality – and you are able to get straight back on the road. No last-minute repairs or long mechanic wait lists to worry about and all the more time to concentrate on routes and itineraries.
A health check of your tyres, engine and everything under the bonnet is obviously an essential measure, but also don't neglect your motorhomes habitation area. For a comprehensive health check of your vehicle, Ed suggests booking in for a 'Habitation Check' which involves a thorough inspection of your vehicles living area,
"The check covers dangers such as fire risk, ventilation and gas systems, as well as problem areas such as water systems, damp, electrical systems and bodywork. Check if your local garage offers this service and ensure you receive a full report afterwards, as it's well worth being aware of and fixing any issues before you use your vehicle again."
Ed's Top Tips
Check for leaks and signs of damp
"Start by checking for leaks – ask a family member to sit inside the vehicle whilst you soak the exterior with water. If there are any leaks, you should be able to spot them immediately. Watermarks, mould or a strange musty smell are all indicators of damp. Make sure to give your vehicle a good airing by opening all windows, doors and skylights, to get rid of any condensation or stale air that can lead to mould developing."
Do a Deep Clean
"Any build-up of dirt and grime can cause damage and deterioration if not attended to, so a thorough clean, both inside and out, is vital. Regular exterior cleaning is crucial to stop the build-up of mud and sediment in the seams, seals and joints of a campervan, but this is a good opportunity for a really thorough clean.
"A garden hose, sponge, body shampoo, window cleaner and extendable or long handled brush should do the trick. And don't forget a toothbrush combined with some old-fashioned elbow grease will help you to remove any stubborn dirt caught in seals. But whatever you do, don't make the mistake of using washing up liquid to clean the exterior as it can be corrosive.
"And don't forget about the interior either – hoover and mop all floors, dust and wash walls and surfaces, as well as giving all appliances a thorough clean. Use a paint polish and protective wax externally and protect internal wooden and metal surfaces and joints with appropriate protective sprays."
Update or replace
"If you're considering replacing appliances or updating the interior décor, now is the time to do so.
"Firstly, check all electrical appliances are in good working order. If you decide to replace anything, keep in mind that the new appliance should be easy to use; you don't want a day ruined by searching for an instruction manual you left at home!
"If you regularly rent out your vehicle don't be tempted to indulge in the latest style trend when it comes to the interior of your motorhome – think about what's practical and, most importantly, durable. If you're planning to rent out your vehicle over autumn/winter adding extra blankets and hot water bottles wouldn't go amiss."
Final Checklist
If your vehicle is going to be idling for the coming months, these are the basic checks you need to make sure are carried out to make sure your caravan is healthy condition come spring.
· Flush out the water system thoroughly and clean internal tanks with steriliser.
· Check the tyre pressure and top up as needed.
· Check oil and coolant pressure – top up as needed.
· Charge the vehicle battery.
· Check wiper blades are in good working order – replace if needs be.
Scotland's scenery is rarely more beautiful than it is in autumn, and with all the trips missed due to restrictions earlier this year, there is definitely an excuse to squeeze in a few more trips! When the time does come to put the caravan cover on for the winter months, then keep these tips in mind and you will thank yourself come Spring!
To find out more and plan your next road trip, visit
www.camptoo.co.uk