Me And My Campervan: Morag Fleming
---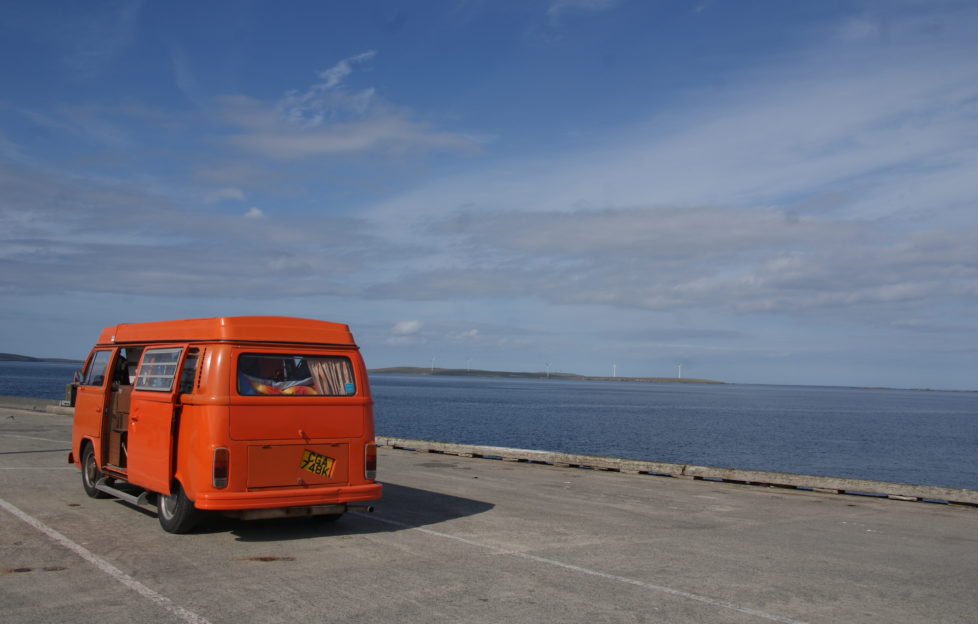 SONY DSC
Morag Fleming has been through a lot with her 70s campervan
Terry and I have been together for fifteen years now and although we have had our ups and downs, I can honestly say that it has been a wonderful time overall and I simply wouldn't be without him. No, this is not a husband or partner I am talking about here, but my 1971 VW campervan, in bright orange no less.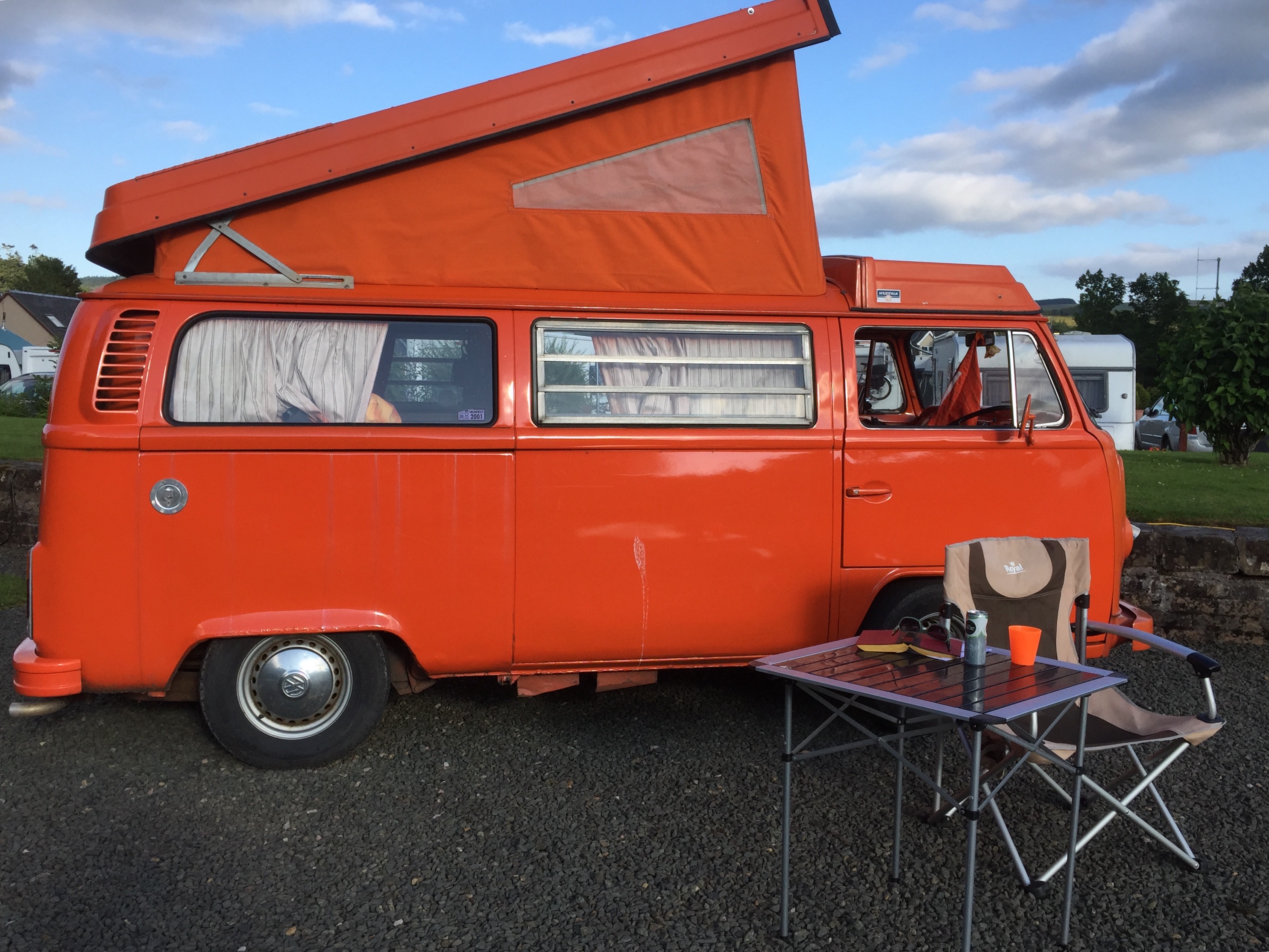 I have always loved the VWs – my teenage pal's family had campers called Bugsy and as soon as I could buy a car it was a Beetle. The trouble with these old vehicles of course is rust and often it is hard to keep up with. During a conversation with my bodywork guy, Sam at PFP Coachworks in Dalkeith, he suggested that either I spend a large amount of money finally eradicating all the rust from Sean, the Beetle, or I buy his campervan – a 1971 T2 Bay – which he had done up from scratch and was completely rust free. He knew I often camped and would really use it, he said. I saw it, took it for a test drive and learned to be aware of where the back wheels were so I wouldn't clip corners given the increased length, and thought about it for a good five minutes – then bought it.
That was in 2003 and since then I have used Terry lots. I am a teacher and a Duke of Edinburgh leader and I have camped in Terry on the weekends away for the expeditions with the pupils in tents all around. Until there is a big thunderstorm and the pupils all try to squeeze in the van of course! I can get quite a lot in, with the front seats, the back seats and the pop top level!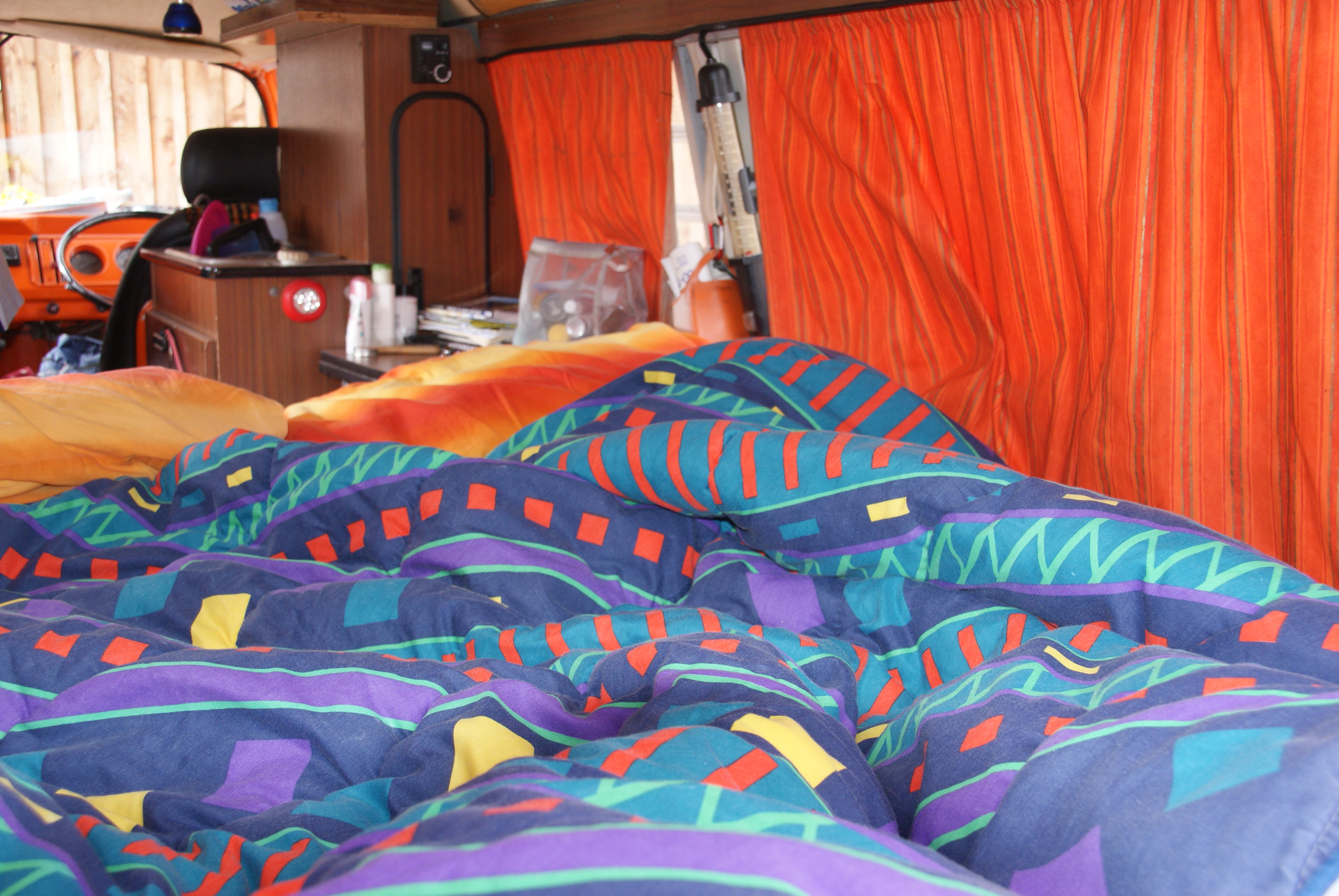 And with the combination of the summer holidays and the camper, I have been able to explore an area in real depth. One summer I travelled the length of the Outer Hebrides, from the Butt of Lewis to the Isle of Barra; another I spent on Shetland, visiting every island; and I'm just back from a similar trip to Orkney. The 'road trip' nature of these adventures would be impossible without Terry and although the view out of the window changes, I have everything I need to hand and cosy up in the same bed every night. Ideal.
I am single at the moment but have had all sorts of combinations of house guests over the years. There is a bed in the pop top which takes a bit of climbing up to and is perfect for children. My ex and I would sleep 'downstairs' with his two children 'upstairs' and although it was a squeeze, the addition of an awning off to the side helped enormously and much fun was had. I've had pals up there as well, and gone on camping trips with a whole bunch of people in tents nearby, but in all honesty, I like it best when it just Terry and me. The pop top is great for storing my bags and by myself I can fully relax, get away from it all, and get a lot of reading done.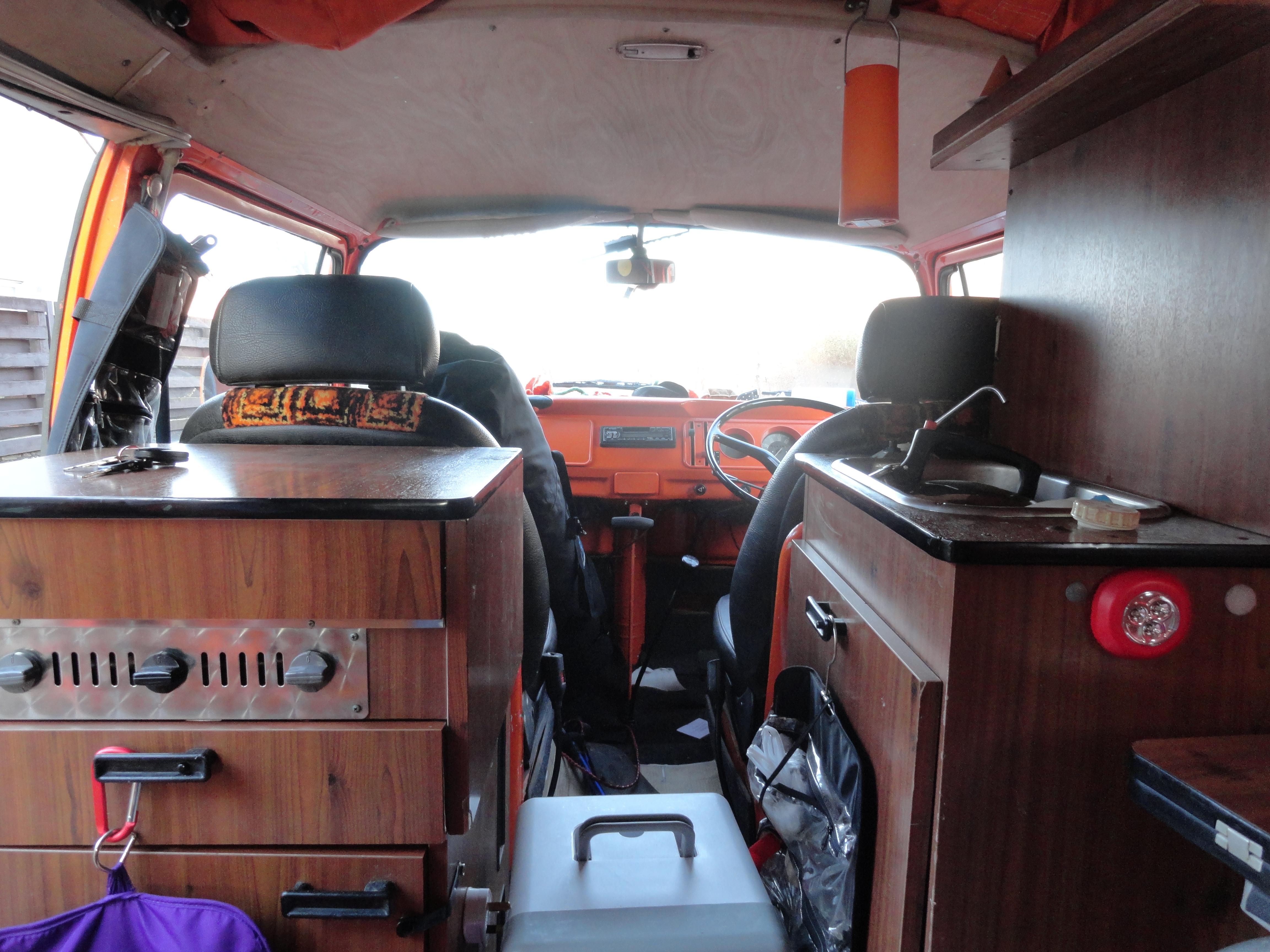 Lots of people ask me if I get lonely or scared in the van on my own. The answer to both is 'never'. I like my own company and my 'real life' is very busy and full of people so the solitude is a great antidote. But actually, I meet people all the time on my travels and everyone is very friendly, chatty and interested in the van. Before I know it I am having a drink or a meal with these people or enjoying the view or an attraction with them. As for fear, my answer to that is that if the mad axe-murderer happens to be in the same out of the way spot that I have selected for the night then I have to put my hand up to it and agree that my time has come – I mean, what are the chances?
All in all, Terry and I are the perfect team. Whether it is in a campsite with electricity and showers, or wild in a layby with a wonderful view and little else; whether it is on a long trip or a weekend away only an hour or so from home; whether it is on my own or with friends; whether it is sunny with a cold glass of something outside, or torrential rain with a hot soup or coffee inside. I love my time in the van whatever is going on!