Made to Measure: Fifer Combi
---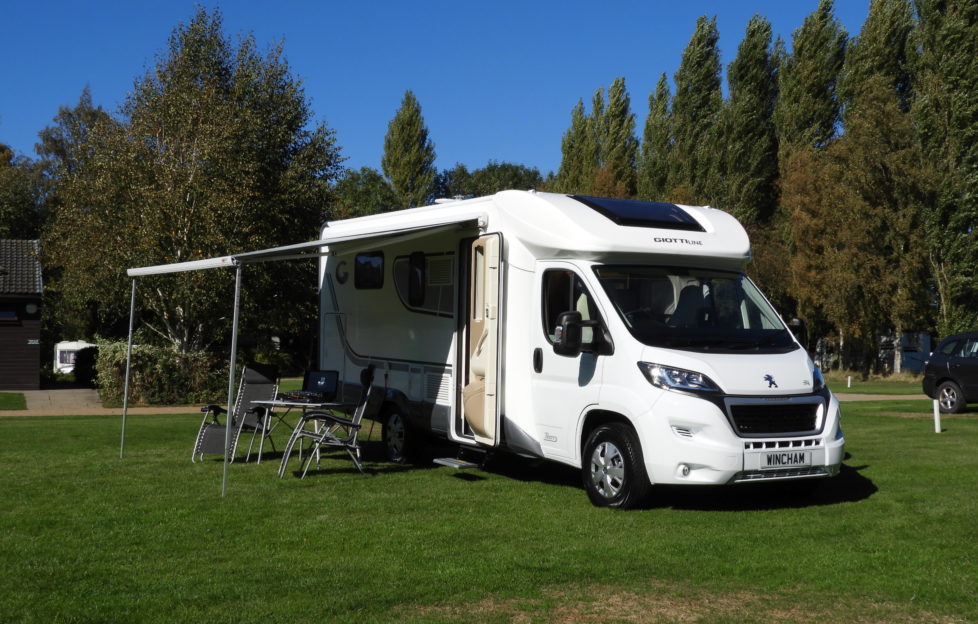 Bespoke campervans from the East Neuk of Fife
Now in their 25th year of production, father and son team of Darren and Dave Lynch have established themselves as supplying some of the best hand-built and innovative camper conversions in the business. Both are time-served mechanics with backgrounds with Rolls Royce and Volvo cars and with a team of 10 skilled staff, transform what was basically a shell into a top-class campervan. Each van takes around four weeks to turn it into the finished article, with an average output of 25 a year.
Each van is registered from day one as a motorcaravan, and gives Darren, Dave and their team the flexibility to add little personal touches for their clients. But the service doesn't stop there. Your purchase can be repaired, maintained or MOT's in the firm's workshop.
The firm buys back pre-owned Fifer campervans, but it's one of their 2019 models we decided to have a look at, the Fifer Combi.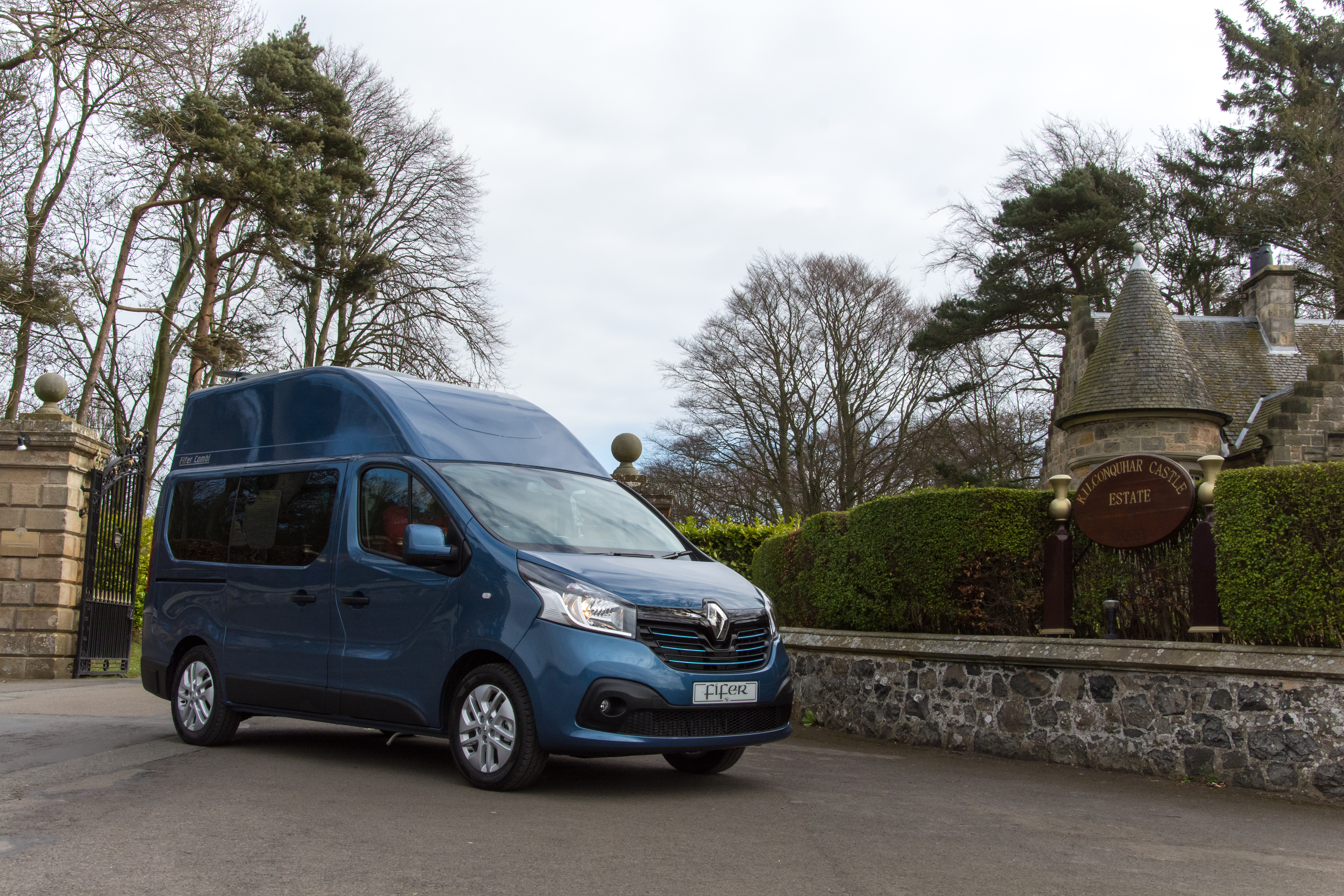 Profile
☆ ☆ ☆ ☆
Built on the 5-metre short wheel-base Renault Trafic Sport, the Fifer Combi has a unique high-top-roof, crafted in the firm's new fibre-glass workshop. It could be described as small but bijoux, but it looks smart and stylish.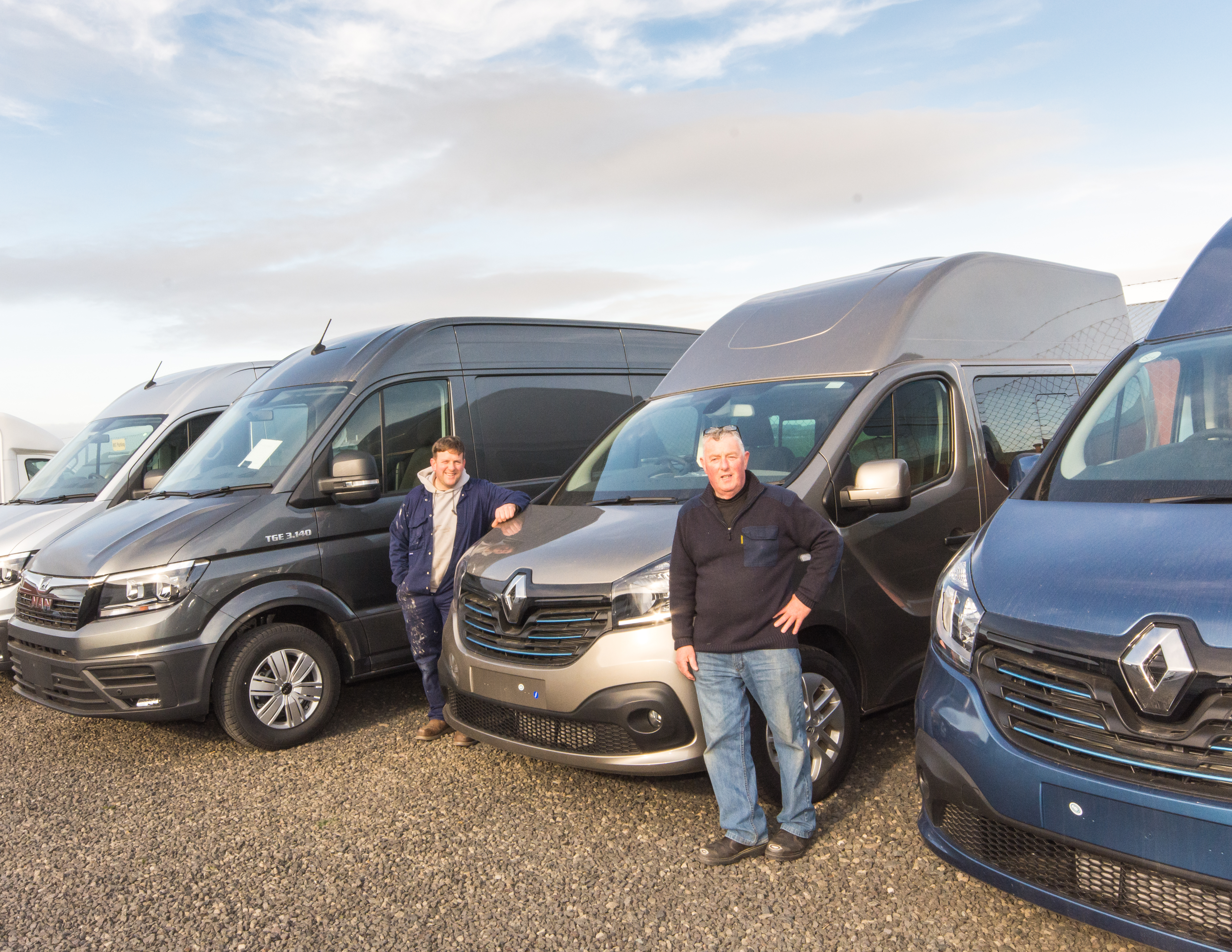 Interior
☆ ☆ ☆ ☆
The extra height means plenty head-room, and although there are four traveling seats (including driver and passenger) the size only allows for two six-feet single beds. The interior finishing is top-class with scratch-resistant wood work, and the curtains and upholstery are of similar quality and manufactured on-site in the firm's sewing and fabric shop. In manufacturing, every possible inch has been used for storage and while there is no wardrobe per say, there are enough cupboards for storage of smaller items. Roof vent provides good daylight, with two 2.4-watt interior lights more than adequate for night-time use.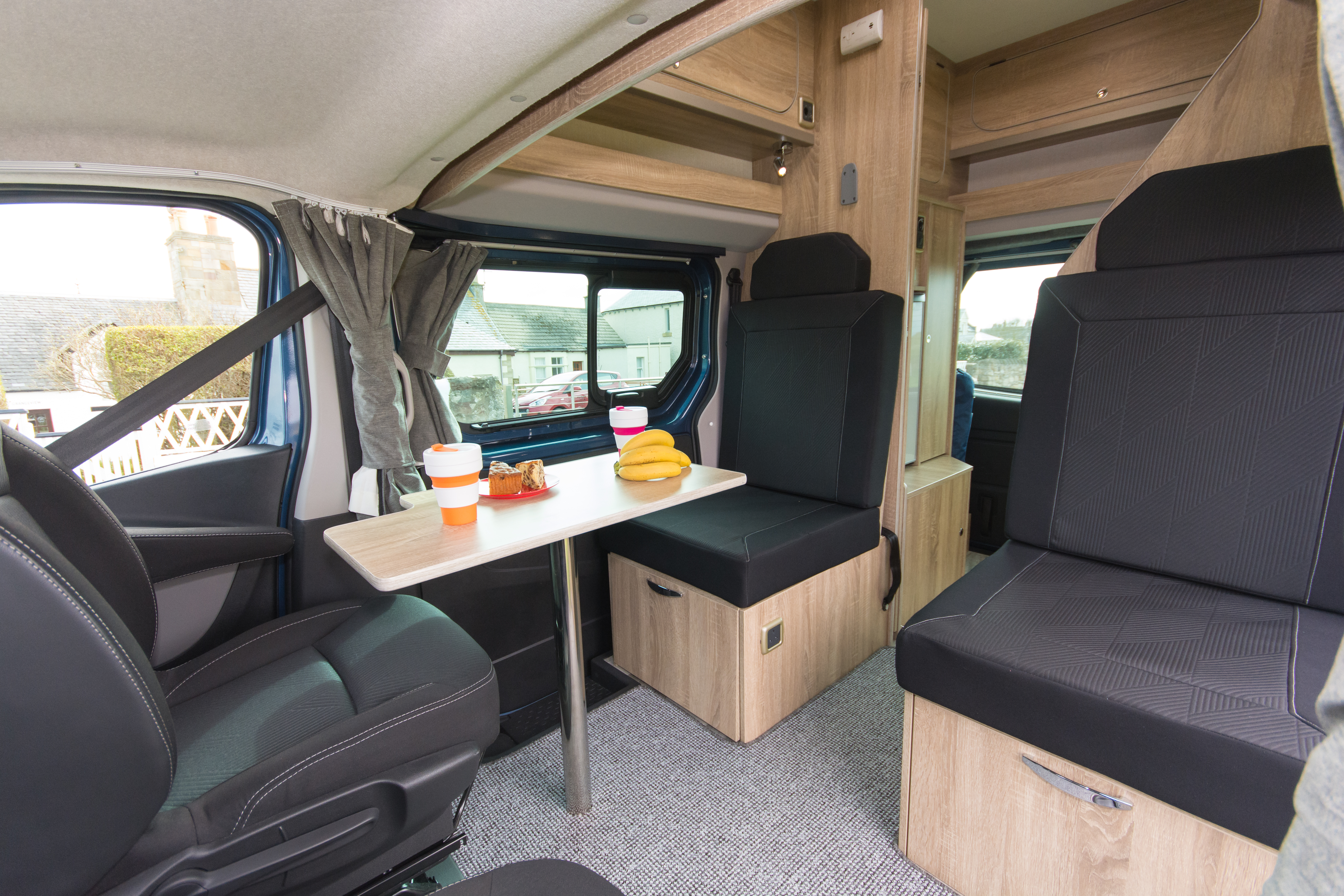 Kitchen and washroom
☆ ☆ ☆ ☆
Limitations in size means that washing and shower facilities aren't included, but the small wash-hand basin in kitchen area could be used for a quick wash and brush up. Cooking is by a two-hob stove, with 50 litre compressor fridge on other side. Toilet facilities is a Thetford Porta Potti, with sliding door across interior to ensure privacy.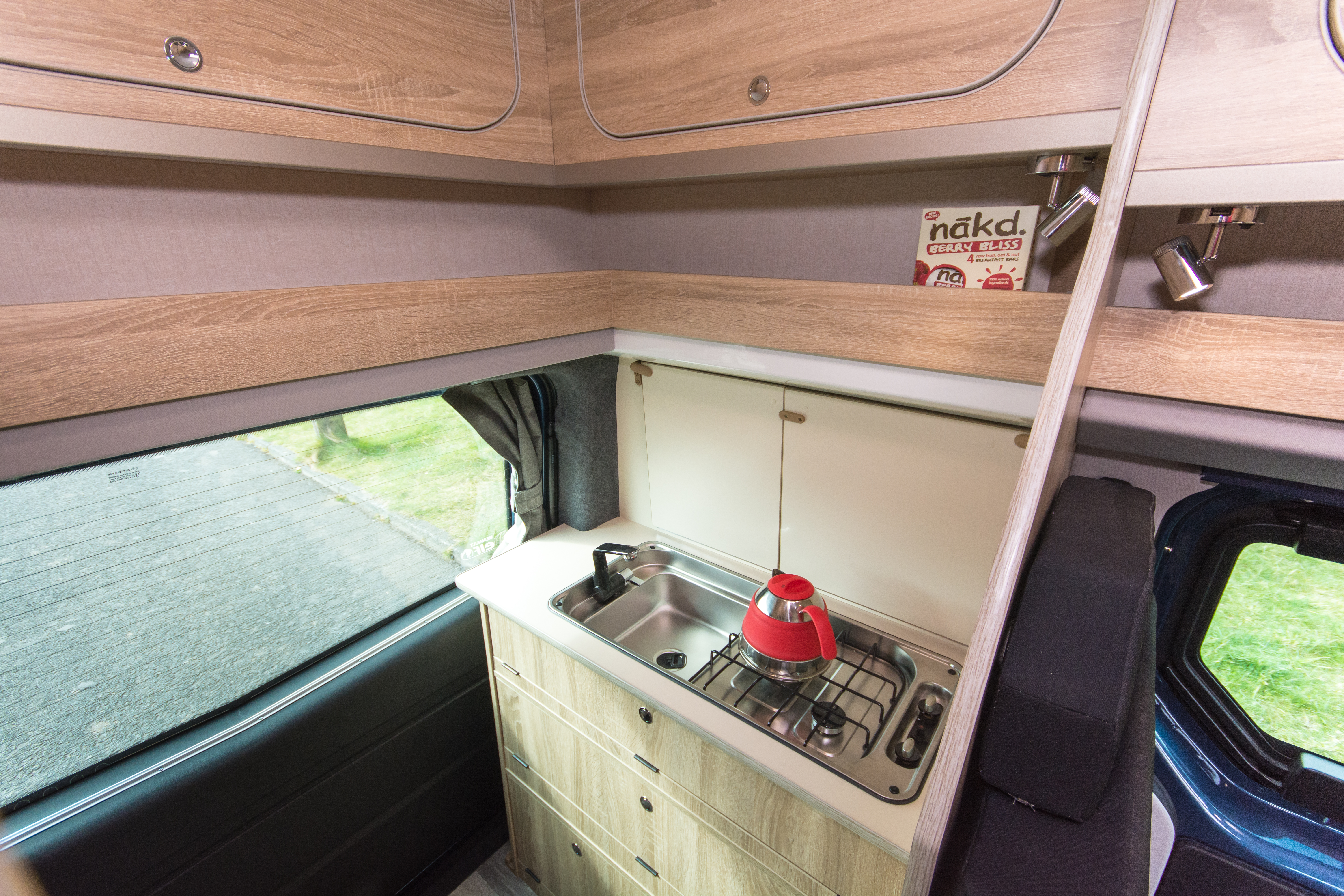 Overview
☆ ☆ ☆ ☆ ☆
This is probably the ideal van for first-timers or for those who want to get out and about but don't want to venture to far from on-site facilities. And its size means folk won't be intimidated, compared to some of the larger campervans/motorhomes on the road. But the main selling point is its finish, external and internal. But with the work-force of East Neuk Campervans being time-served joiners, upholsterers etc, it's no real surprise of the quality they deliver.
Fifer Combi
Price      £40,000
Sleeps   2
Length  4.99 metres
Width    1.9 metres
Website: www.eastneukcampervans.co.uk