Loch Ness Shores Luxury!
---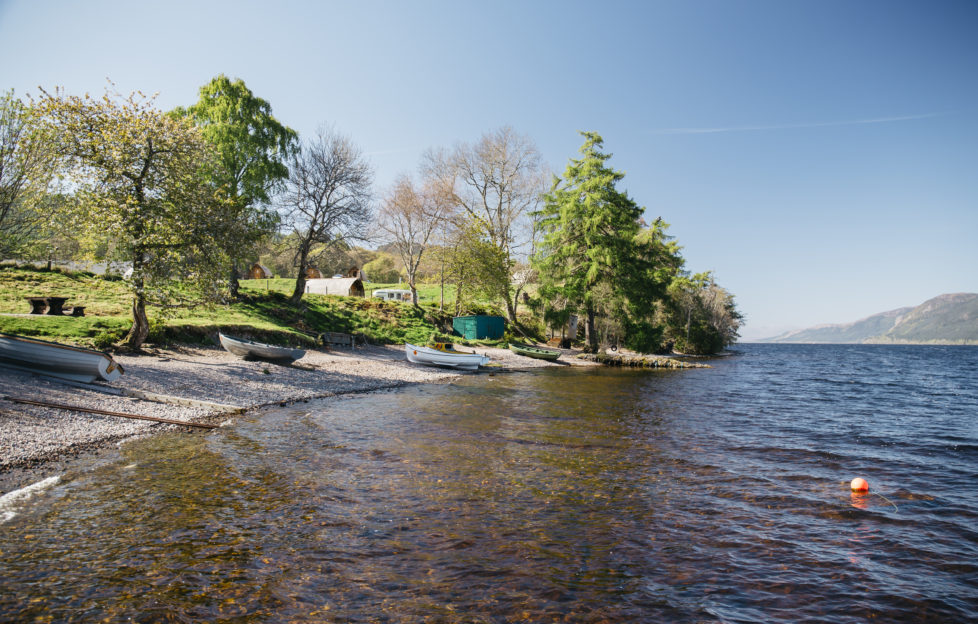 Loch Ness Shores caravan site has helped rejuvenate the village of Foyers
As a third-generation farmer at Foyers Mains on the east side of Loch Lomond, Donald Forbes knew something had to be done. It was in the 1990s when the village shop was in danger of closing and there hadn't been a pub in the village for over a decade. But what could he do to reverse the trend and make Foyers and the surrounding area a going concern? Open a new camping and caravan site, simple as that.
The site opened in 2013 with 99 serviced pitches, hardstanding and grass, plus 21 pitches for tents. Not only that, he could offer some of Scotland's most beautiful scenery. Since the site opened, the local hotelier has benefitted as a result of the extra trade, opening a new bistro and bar to give the village its first pub for over a decade, and the village shop is no longer threatened with closure.
The site has already helped to drive more business to the village, and the influx of tourists has created many new jobs in the area. Loch Ness Shores, which is open all year, already has five people working in permanent jobs, plus four additional jobs during the summer months.  Other established businesses, such as the village shop, café, tearoom and local hotel, are also benefiting from the extra trade, enabling them to employ more people.
However, it wasn't all plain sailing at the beginning. At the time of construction, Donald and his wife Lyn found there was no provision for water, leaving a challenge that wasn't going to be easy to solve.
Having already looked at renewable energy to heat the site, they soon found that the solution to both water supply and heating problems was right under their feet. A fresh water aquifer was found buried beneath the ground and this helped the determination of Donald and his team to run a green business, with electricity provided through hydro power.
Another attraction is being one of the few places with east access to the loch, there are opportunities to canoe, kayak or launch small boats. A plethora of wildlife can be found in or near the site and the wide variety of first paths offer options for everyone.
The campsite has its green roots to thank for its success – it may never have gone ahead if it had not been able to access funding through the Scottish Government's district heating loan fund (managed by the Energy Saving Trust), which enabled them to install the pioneering and innovative equipment.
But Loch ness Shores is keen to make this a community enterprise and is working in partnership with other businesses, hiring out motorboats and kayaks and archery and heritage walks are available, along with den building and wild life walks in school holidays.  The Forbes family have ambitious plans for the future so it appears that the success of Loch Ness Shores will continue.