Guilt-free Touring!
---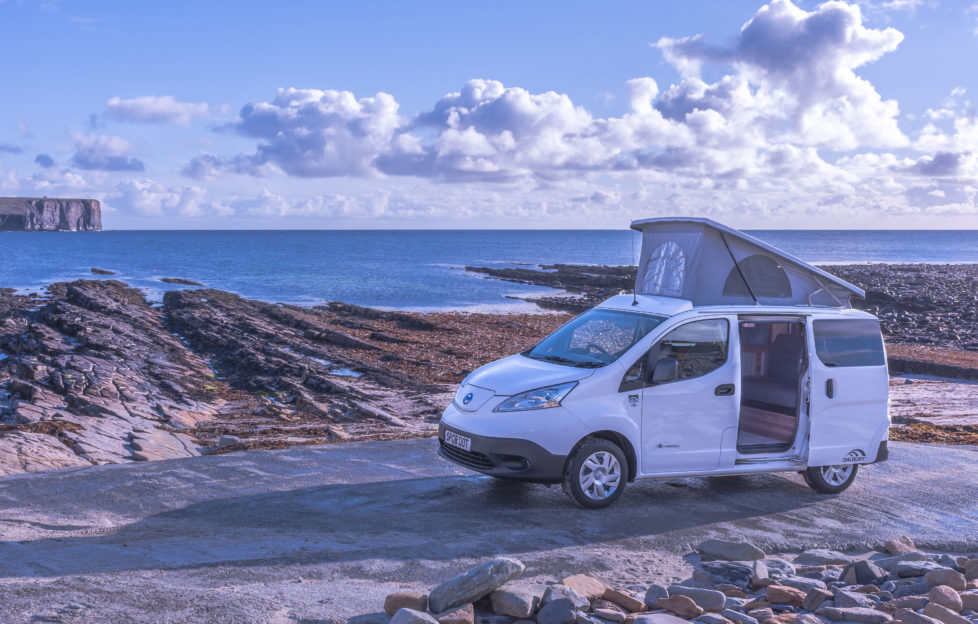 Be kind to nature while taking to the open road in Scotland's only e-campervan
Choosing a staycation over a long-haul flight, putting money into local economies and independent businesses – all laudable eco-friendly choices.
But, what about the fuel-guzzling, C02-emitting tourer you're taking along? Now, you can even make the environmentally-conscious choice regarding your vehicle!
JP Orkney has the only e-campervan for hire in Scotland, and it's a beauty.
Based on Orkney, a place that is leading the way on tackling climate change, the Nissan E-NV200 van has a charged range of 100-120 miles – plenty for the islands and further afield.
What is fantastic about using electric power for campervans or tourers is that you can charge up from any electric hook-up pitch, so there's no worries about finding a special charging point.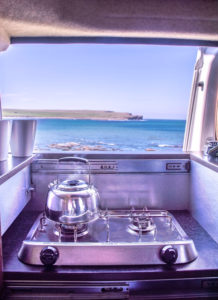 On Orkney, this is a particular joy to eco-conscious travellers who choose to stay at Wheems Organic Farm and Campsite. Here, you can charge the vehicle at your electric hook-up pitch, which is in turn charged by their own turbines. Amazing.
JP Orkney is a family-run business set up by Jane and Paul offering food and drink tours of Orkney in an all-electric vehicle, local produce hampers and the wonderful e-camper they've lovingly named Spoot – Orcadian for razor clam.
The van has everything you need in one well-organised package – fridge/freezer, two-burner hob and sink, fold-down double bed, elevating roof, seating for four and lots of mod cons such as Bluetooth connectivity and rear-view camera – and even solar panels to charge the leisure battery!
Jane and Paul will provide everything you need for a comfortable and relaxing trip as well as meeting you off the ferry and showing you around the van before you set off.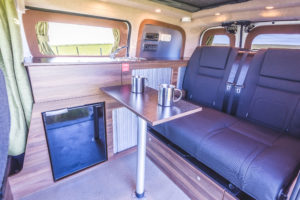 Before moving to Orkney from Sheffield in 2017, the couple, who have a young son, was aware of the fantastic environmental credentials of the Orkney Isles and were keen to contribute to this.
After viewing a few converted vans at local showrooms, they placed a deposit on The Nissan e-vehicle, which was finally ready for action in 2019.
After a bit of advertising, they had a decent number of bookings for the 2019 season but, since 2020 was a washout for tourism due to Covid-19, this summer is Spoot's first real season.
One great benefit to the smaller campervan is that it doesn't cost any extra on the ferries so exploring the many other islands in the archipelago is much easier.
JP Orkney is recognised by the Green Tourism scheme for its eco-friendly approach to travel and tourism in Orkney. They strive to promote a greener way for visitors of Orkney to enjoy their visit, safeguarding the environment and the sites that make Orkney unique.