A Foodie Tour of Scotland!
---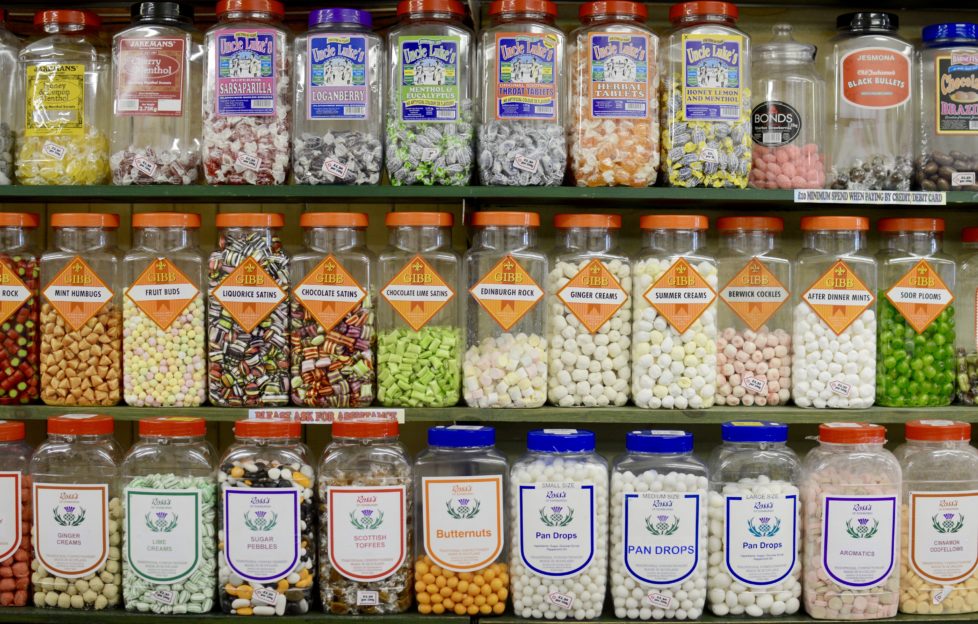 Moffat toffee
Here are just six of the many Scottish specialities to try on a foodie tour of Scotland. Taste the local flavour!
Arbroath Smokie
If you love seafood, look no further than Arbroath for the world-famous Arbroath smokie. This special type of smoked haddock dates back to the 1800s, and is still produced in many smokehouses around the Angus town, first salted and tied then left overnight to dry. The following day, the fish is smoked in a barrel sealed with wet jute sacks and soon ready to eat. You can't claim to have explored this part of Scotland without trying an Arbroath smokie!
Stornoway Black Pudding
If you're on the Isle of Lewis for a wee holiday, make sure you try some local black pudding before you head home. Stornoway black pudding was granted protected status in 2013, differentiating it from other varieties. There are no artificial ingredients in this treat, which is all-natural, consisting of beef fat, salt, pepper, blood, onion and Scottish oatmeal. You haven't tried black pudding until you've tried Stornoway black pudding!
Cullen Skink
Whenever you're up Moray way, make sure you stop off in Cullen for a bowl of their yummy Cullen skink. Famous around Scotland, there's no better place to enjoy a bowl of this creamy fish soup than in the picturesque north-east town. A hearty soup of finnan haddie haddock, onion and potato, Cullen skink is the perfect lunch or starter if you're feeling peckish during your Scottish adventure.
Killie Pie
Pies and Scottish football go hand in hand, but the Kilmarnock Pie is famed throughout the country. If you're anywhere near the North Ayrshire town, a Killie Pie is the perfect snack. Made by the local Brownings bakery, this steak pie has been voted the best pie in Scottish football and really is as good as it's made out to be. Say aye to a Killie Pie!
Isle of Mull Cheddar
An island tour is one of the very best Scottish trips you can do, and the Isle of Mull is a must. Well known for the colourful buildings on Tobermory waterfront and beautiful rolling hills, Isle of Mull Cheddar is the perfect accompaniment. Different from your usual cheddar, this cheese is made from unpasteurised milk, is lighter in colour, and has a slightly nutty taste. Produced since the 1980s, this is the ideal cheese to snack on when on Mull.
Moffat Toffee
Sweet tooth? Make sure you plan a visit to Moffat. The Dumfries and Galloway town is known for Moffat Toffee, a hard-boiled sweet, different from other toffees. There's plenty of variety to be found in the local Moffat Toffee Shop, including classic Moffat Toffee, Iron Brew flavour, Soor Plooms and plenty more. A classic sweet Scottish snack, Moffat Toffee is a must have when you're in the area!