First glace review: Lunar Lexon 660
---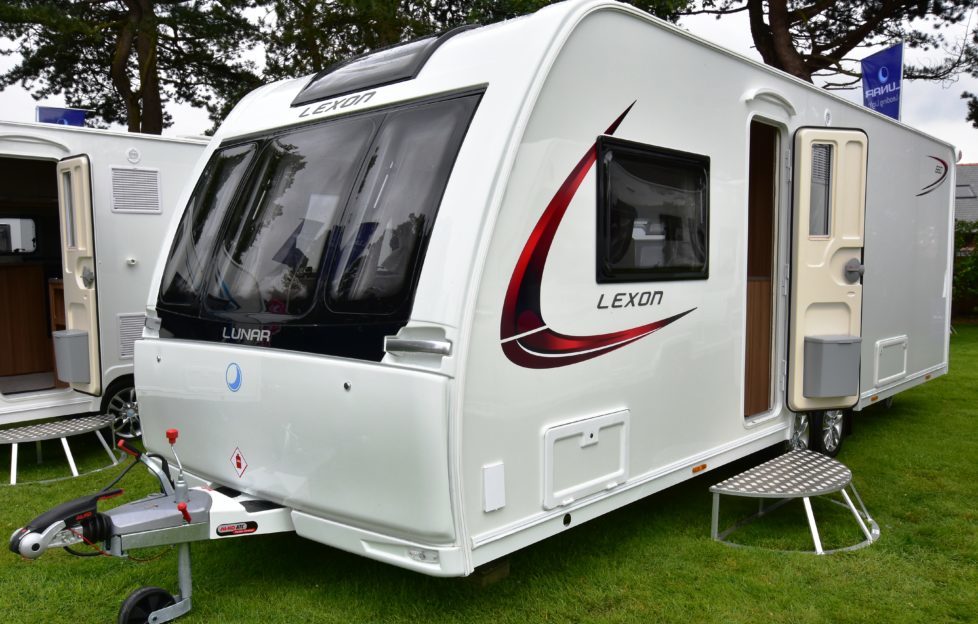 Approaching 50 years of manufacture in 2019, Lunar are masters at creating space and pleasant interiors. The new Lexon 660 is spawned from last year's Quasar twin axled 674 so does the it create appeal for caravanners wanting a better spec, yet still stay lightweight
Exterior
☆ ☆ ☆ ☆
The Lexon has lost its black front cap above the windows and gone back to white while keeping its sunroof. A large front locker is a must-have for many caravanners and the Lexon has it. Al-Ko chassis with ATC fitted, plus BBQ point and external mains plug and Status TV aerial are all standard fit, and the new side graphics looks less fussy too. Add to this the new silver handles and it's a good looking tourer.
Interior
☆ ☆ ☆ ☆ ☆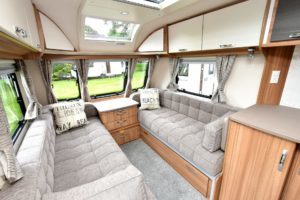 The large front lounge allows four to sit in comfort while the seating is excellent. The kitchen offers great spec with fridge and separate freezer with microwave above it opposite. The kitchen has a great worktop and stacks of cupboard storage too, plus a worktop extension for those who need more space. The rear bedroom has a transverse fixed bed, which can adjust to slide back a few inches for daytime use. Twin wardrobes and a corner unit is fitted while a large pelmet over the side window also acts as a shelf.
Spec & Washroom
☆ ☆ ☆ ☆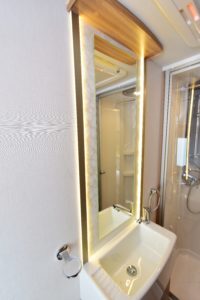 The Lexon isn't short on specification, but if you're an Alde heating fan you may feel disappointed that
the Lexon doesn't stretch to this luxury. However, the Truma 4kw isotherm heating should keep it warm while other items include a CD/radio. The rear end washroom is rather slim. There's a sliding entrance door, but the shower is a decent size and a small cabinet with hand basin and cupb
oard is fitted with light up surround mirror.
Overview
☆ ☆ ☆ ☆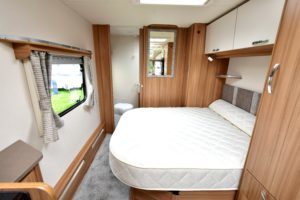 The Lexon is a big spacious tourer. We would like to see Alde heating as standard but overall you get a lot of tourer for your cash. Excellent night lighting is all LED and is up to usual Lunar standards. The Lexon 660 could prove a great seller for Lunar this season with its excellent living space. It's another to look out for at the shows or your local Lunar dealership!