Everything Under The Sun
---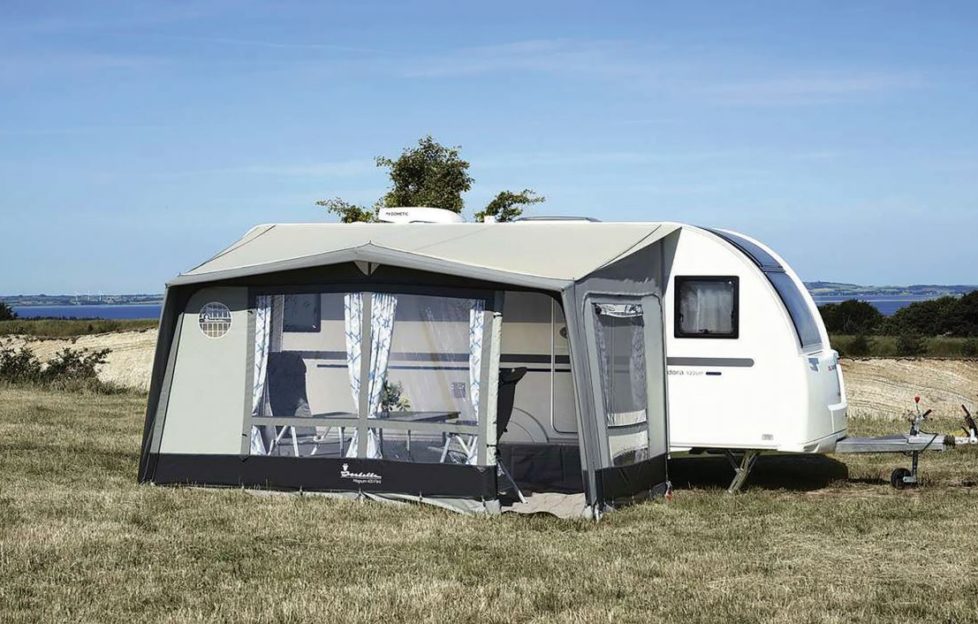 Isabella is the queen of accessories!
It started, as most things do, quite simply. Back in 1957, the Dane Soren Odgaard wanted a tent but couldn't find anything suitable. So, he made his own in his basement. The rest, as they say, is history as he realised he'd discovered a niche in the market. Soon a full production of tents was underway, with the name "Isabella" taken from a German high-end car of the 1960s – the Isabella Borgward.
Inspired by the beautiful Spanish Queen Isabella, a royal crown was added to the logo. Very appropriate, since she was also very fond of sending people travelling, most notably, Christopher Columbus!
The company is now a European-wide concern with branches in the UK, Germany, Holland and Norway, although their headquarters remain in Vejle, Denmark. A new factory in Poland is due to open at the end of 2019.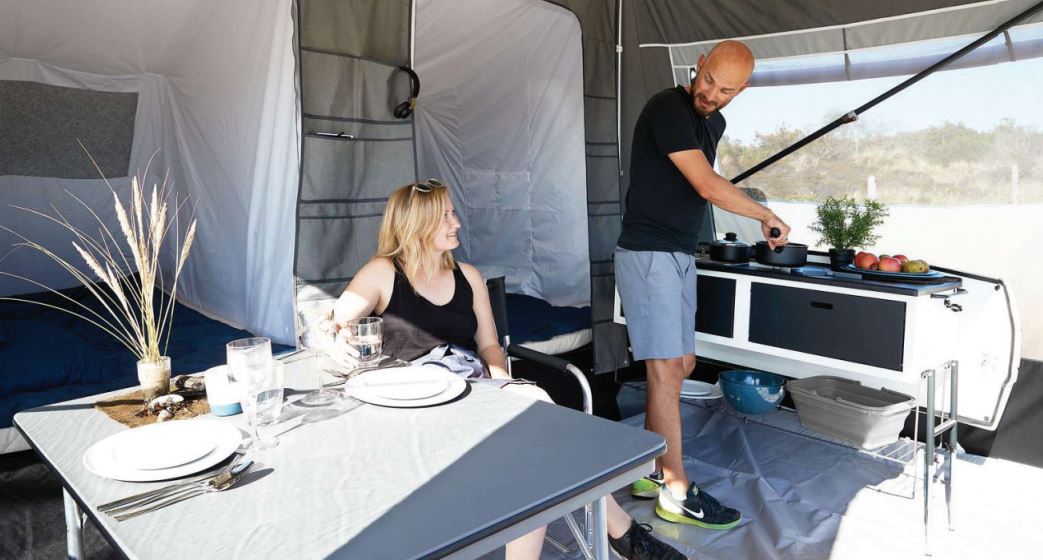 One look at their website and you'll find that the company has diversified into all sorts of accessories, from lamps and electronics to stylish rainwear, kitchen utensils and flooring for awnings. They could easily adopt a "if you want it, we've got it" slogan.
"We pride ourselves on selling an array of products to make the time in the outdoors the most enjoyable," says Steve Biggs, managing director Isabella UK.
Awnings are Isabella's main concern. "They are our main product, although we still produce a couple of tent models," says Steve. "In the UK, our best sellers are the Ambassador, Commodore and Magnum awnings. Accessories is an area that we have been developing over the past five to six years and is a growing market for us.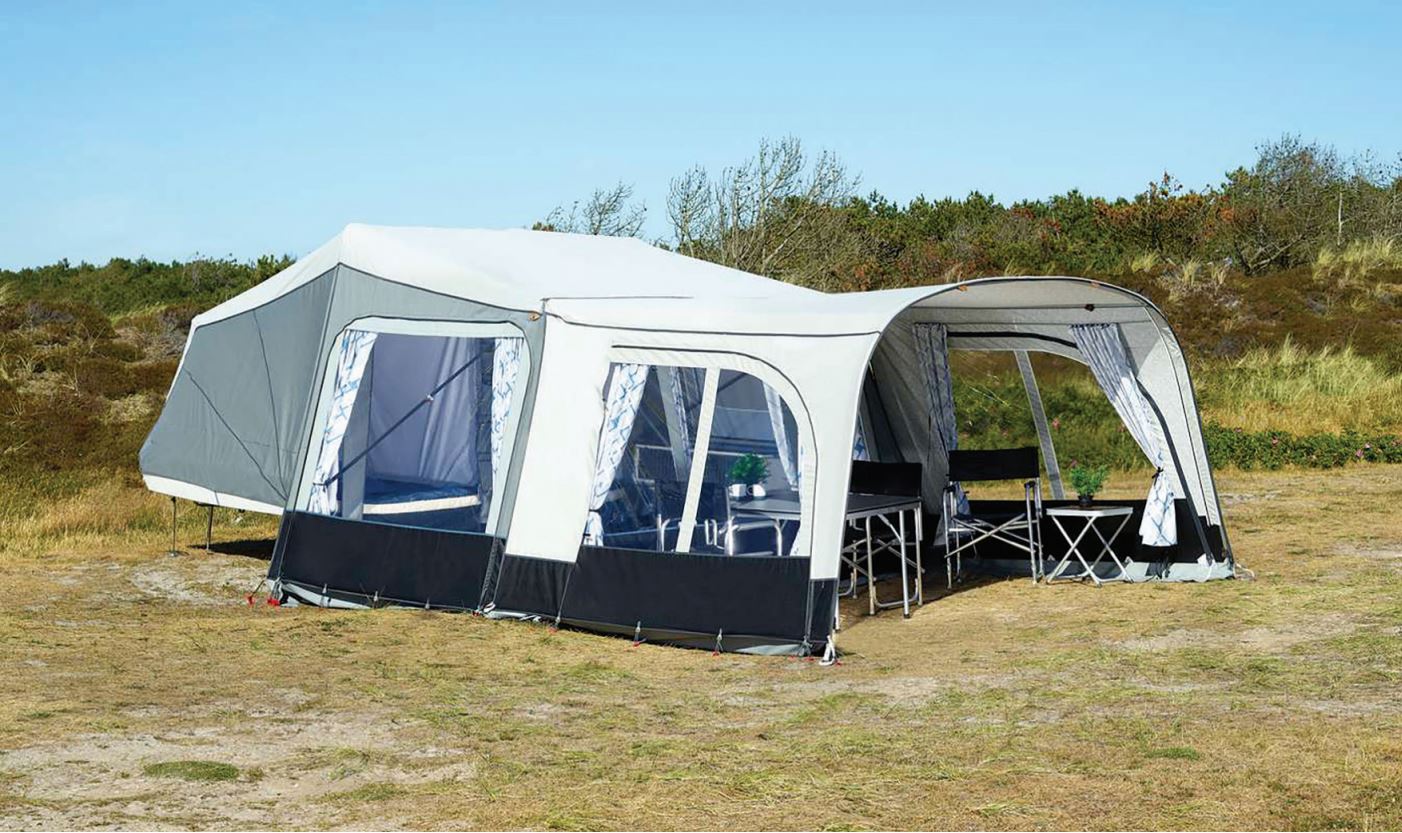 "We are principally known for traditional pole awnings and offer a great range to suit the permanent sited campers as well as those who choose to tour.
"After all I believe you spend 70% of your life in the awning and not in the caravan.  So over the years, with generations of experience and know-how, Isabella have created unique patented solutions to make them a pleasure to use."
One of their specialities is the Camp-let trailer tents, made up of two Danish words – "camp" (which is the same in English) and "let" which means "easy". First constructed in 1969, it's still going strong 50 years later. It is a compact trailer tent with optional additional features – kitchen, awning, annex, sun canopies, bike racks etc. The awning and sleeping compartments are easily erected in a single action.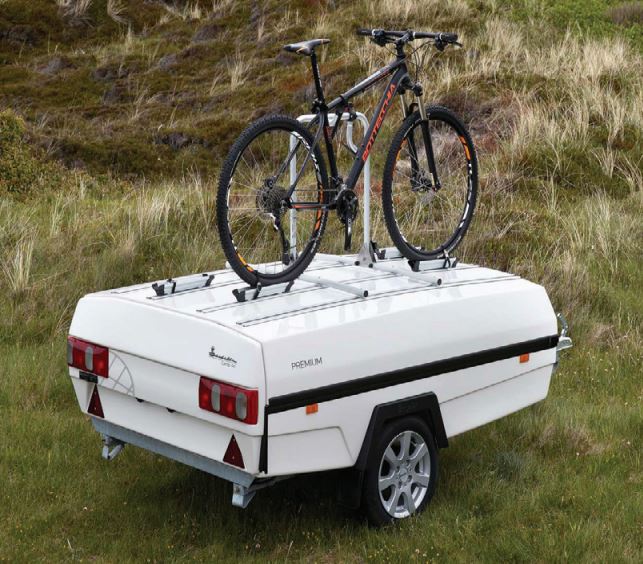 Isabella are continually working on new accessories to enhance the quality of caravanning. "The company has a team in Denmark who are constantly working on developing new products and innovation," continues Steve. "With daughter companies around Europe there are many ideas discussed, as we are all one big family."
So, if it's a spoon or a sprocket, some flooring or a fleece – yes, they do clothing too! –  you'll be right royally treated at Isabella!