Edinburgh to Berwick-upon-Tweed
---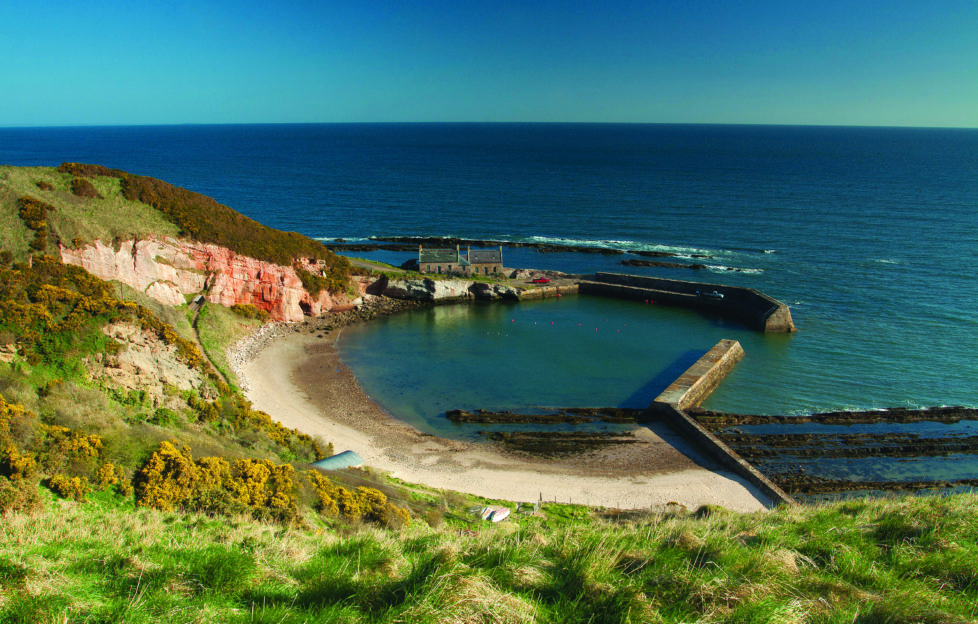 Cove Harbour, Cove, Scottish Borders
This Great Scottish Journey is not, strictly speaking, all Scottish as it strays across the border into England and Northumberland to finish at Berwick-upon-Tweed…
With a turbulent history that once saw this lovely town's governance change between Scotland and England over a dozen times, and the fact that Berwick Rangers Football Club still play in the Scottish League, it seems the natural place to finish a magnificent 60-mile journey that begins in Edinburgh.
As well as visiting two countries the route also passes through Lothian, East Lothian and the Scottish Borders. The most direct way is along the A1 but my own favourite  trip leaves from Edinburgh and involves a couple of diversions to visit, amongst others, Portobello, Haddington, Dunbar, St Abbs and Cove, all lovely spots to take a break and go for a wander. Arthur's Seat, above Edinburgh, and Traprain Law, near East Linton, grant magnificent vantage points to view much of the route.
Once in Berwick-upon-Tweed then a superb walk around the Town Walls is highly recommended, as is a saunter along the River Tweed to the breathtaking Royal Border Bridge.
Fact File:
Famous people born in Haddington include King Alexander II and the Protestant reformer John Knox.
In 1919 archaeological excavations uncovered a huge horde of Roman silver on Traprain Law, dating from the 5th-century AD.
The Creel Path that links the villages of St Abbs and Coldingham has been in use for over 1000 years.
Skateraw Bay, a few miles south of Dunbar, is a Site of Special Scientific Interest where oystercatcher, curlew, dunlin, and small copper butterfly can be spotted.
The exceptional 28-arch Royal Border Bridge was the final link of the Newcastle to Berwick railway line and was opened in 1850 by Queen Victoria.