Easter Camp In!
---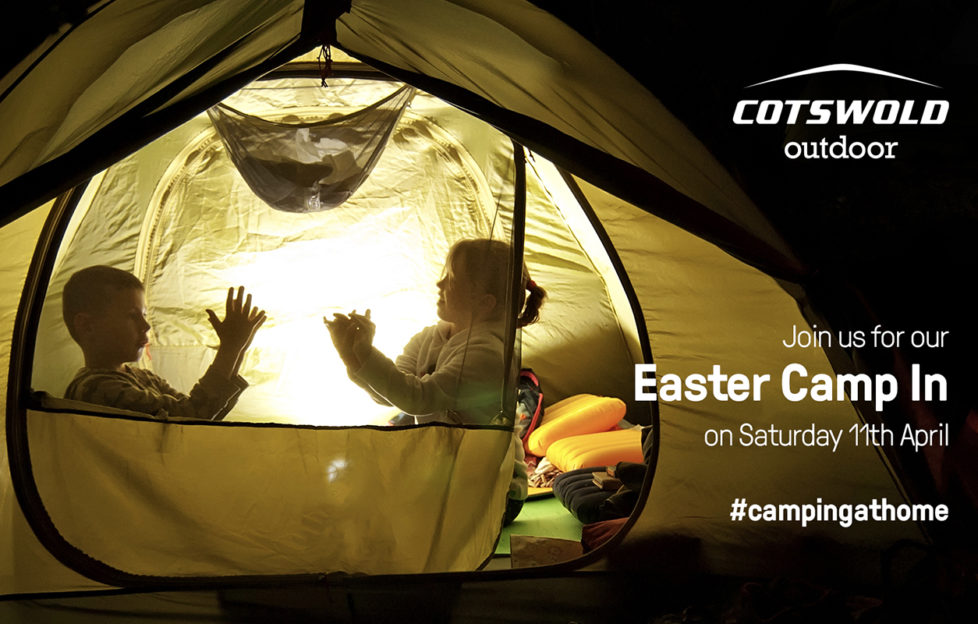 Cotswold Outdoor have launched an Easter Camp In, encouraging outdoorsy types to enjoy a spot of tent pitching at home…
In response to the UK government advising against all but essential travel to combat the COVID-19 outbreak, Cotswold Outdoor are encouraging the UK public to join them in camping at home this Easter.
The perfect opportunity to dust-off your camping kit sooner than expected, Cotswold Outdoor are encouraging individuals, couples and families across the UK to join together this Easter and spend a night under cotton or canvas without venturing from home.
Taking place on Saturday 11th April, the Cotswold Outdoor Easter Camp In will incorporate a full-day celebration of the greatest things about camping – encouraging people to share pictures of their home campsites, camp food and camps views via the hash-tag #campingathome
In the run up to the event, tips on how to prepare yourself for the day – including campsite essentials, entertainment and cuisine will be shared by Cotswold Outdoor's team of in-store experts and ambassadors, whilst on-the-day tutorials and demonstrations will provide a fun insight into the night-sky and local wildlife amongst other topics.
For more information on the Cotswold Outdoor Easter Camp In CLICK HERE
For regular updates related to the event and to confirm your interest in taking part, visit their Facebook