How To Earn Some Cash From your Campervan
---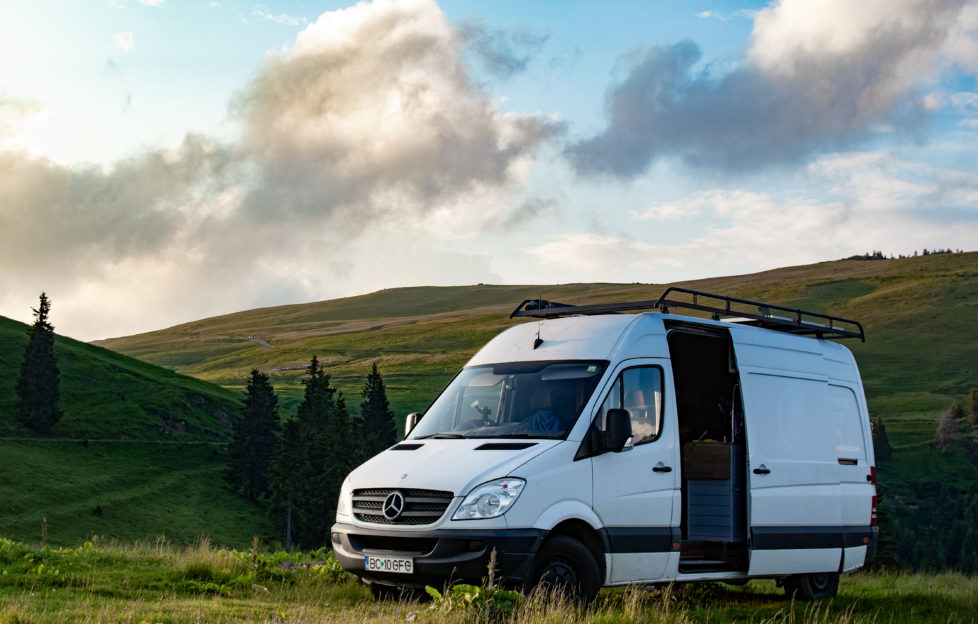 Pic credit: Shutterstock
You've finally bought yourself a campervan, but you're worried about it sitting idle. Why not earn some cash by renting your van to other keen campers?
Data shows that the converted Ford Transit or a Mercedes Sprinter, with asset values ranging between £10,000 – £15,000, can earn £3,307 a year through rentals alone. Vans converted by owners can also be equally lucrative.
Low-end vehicles
While low-end vehicles have the cheapest price per night at £104 during high season and £85 in low season, the low overall value of the vehicle offers amazing returns on the original investment.
It would take just 3.7 years – with 35 nights booked per year – to earn back the original value of the vehicle. With each van having an average lifespan up to 28 years, it has the potential to make up to £60,000 before being taken off the road.
Mid-range vehicles
The mid-range Volkswagen T5 Campervan is popular with renters with an average value of £40,000, and at £125/£109 per night in high/low season respectively, can make £4,095 annually – yielding around 10% per annum and resulting in a payback on investment of 9.7 years and lifespan earnings of £98,280 but retaining strong residual values.
High-end vehicles
High-end vehicles take the longest to make back that initial investment, but have the potential to make more money over a longer period of time – are perhaps more suitable for family usage and retain a higher value on sale.
For example, the Fiat Roller Team Motorhome, at less than five years old, is worth more than £40,000 but has higher rental rates of £154 per night in high season and £130 in the low season giving owners potential base annual earnings of £4,900.
It would therefore take eight years to make back a £40,000 investment on these annual earnings, but over the remaining vehicle's lifespan it could earn the owners a profit of £77,600, with overall earnings of £117,600.
---
How to get the best value out of your campervan or motorhome:
The highest-earning used motorhome and campervan vehicles could earn a £60,000 profit through renting out their vehicles, new data has revealed.
Converted campervans such as the Mercedes Sprinter or Ford Transit provide the best return on investment for owners hoping to make money through renting out their vehicles.
Potential lifespans of up to 28 years make new campervans and motorhomes a considerable longlife revenue stream.
---
Commenting on the data, the Head of Wunderlust at Campoo, the leading motorhome and campervan rental company Ed Bassett, said: "The peer-to-peer sector for renting out motorhomes and campervans has grown multiple times since our launch in 2018 in terms of bookings on our platform. We have helped generate over £1.5m of income for vehicle owners since 2018 and our fleet size is doubling annually.
"We are seeing more people buying, selling and owning vehicles than ever before, as well as a rise in our year-on-year bookings proving that the UK is an increasingly popular place to tour. It's clear that van life is here to stay."