Caravan of the Year 2018
---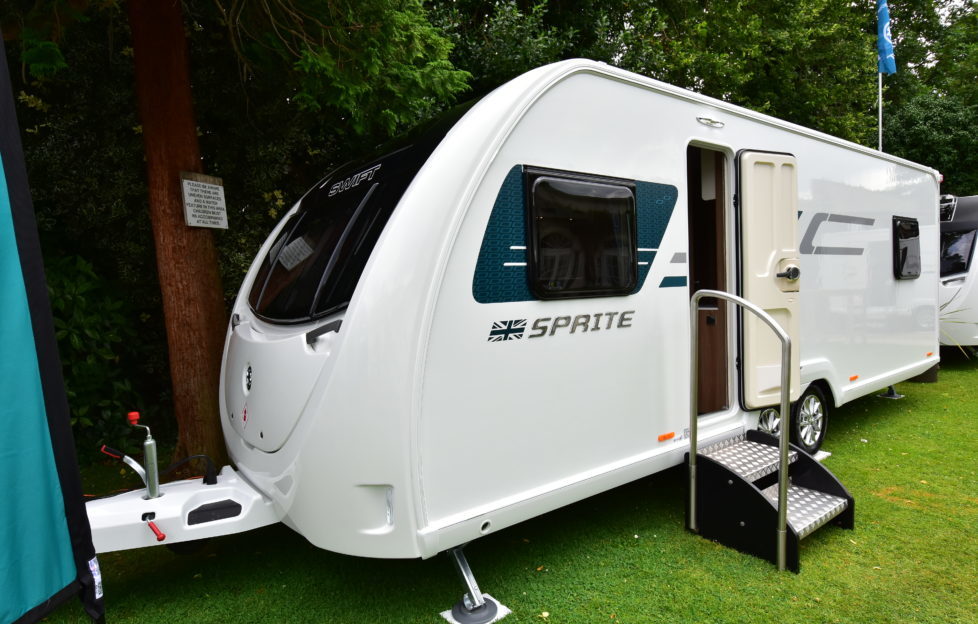 After much deliberation we chose the 2018 Sprite range from Swift as our outright caravan of the year!
Sprite, the UK's and Europe's best known range, celebrates 70 years in 2018, and Swift have given the brand an amazing uplift in the process.
Classed as an entry-level caravan, the Sprites have surpassed this market sector with new exterior and interior design, adding style to the price bracket.
There's a range of layouts to choose from, including the Alpine 2 up to the twin-axled Quattro, sleeping six. Add the Diamond pack and sunroof for a bargain price, and the Sprite is hard to beat, putting dearer models to shame. It offers great value for money as it has always done over the years, and brings memories to many of early caravanning days. Overall a very worthy winner.
The award was presented by SC&M to Nick Page, Commercial Director at Swift, at the Motorhome & Caravan Show at Brimingham's NEC in October.
Swift Sprite
2 – 6 berths, £15,530 – £19,390
swiftgroup.co.uk/caravans/swift-sprite