Campervanning With Restless Natives!
---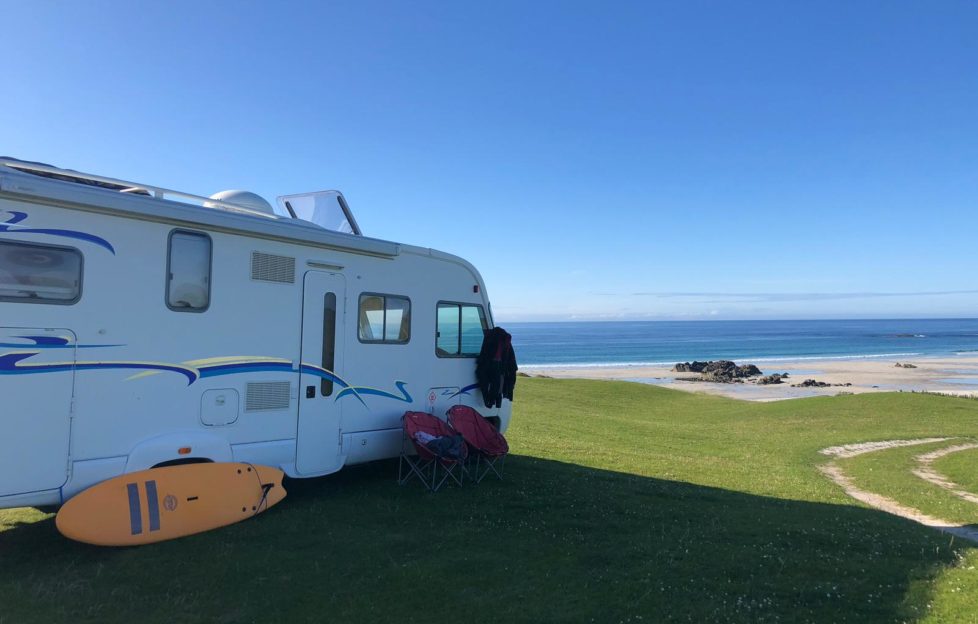 Campervan couple starts a new hire business in lockdown for restless natives just like them
Robbie and Lesley Larg have been holidaying in caravans their whole lives, so last year, just as lockdown was beginning to ease, they took the leap and started their own campervan hire business, Restless Natives.
Campervans have played a big part in Robbie and Leslie's relationship, so when Robbie got the itch to start a new business, it seemed like the obvious choice.
"Robbie had been thinking about starting a new business and I asked him 'What is it that you really want to do? What is it that really love?' And really vans and caravans were a way of life for us with so many happy memories so it seemed the obvious choice," says Lesley
"Way back when we first started dating, the first time we actually went on holiday together was in a campervan to the Alps," says Robbie.
"Actually at the time it wasn't even a campervan that you had, but a converted patient transport vehicle!" added Lesley.
The young couple live in Wormit with their two daughters, and the whole family share a love of adventure. They regularly pack everything into their own camper for action packed holidays away, skiing, paddle boarding and mountain biking. It is this spirit of adventure that they were keen to embody with the Restless Native brand.
"The vans we went with are Autotrail Tribute. They have 2 double bunks at the back so you could remove either half of the top bunk to make it a 3 berth or keep it as a 4 berth, or remove the top bunk completely to make it 2 berth and give you a bit more space at the back."
"The two front seats swivel round to make a dining area and they have everything else, heating, toilet etc so they're self-contained. Oven, fridge, cooker etc."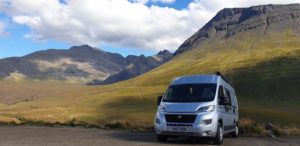 Leslie added that another advantage with these vehicles is their size, compact and extremely drivable without compromising on amenities or sleeping space.
"I think some people are quite intimated if it's their first time with a campervan driving some massive vehicle but these are quite easy to drive. We tried lots of different vans but the drivability of this one won us over. It's big enough for a family, it's perfect for two people, whatever you like, but it also drives more like a car which is great."
Aside from the top quality motorhomes that Robbie and Leslie have on offer – they also have a larger Rapido van available to rent – what really sets Restless Native apart is their extras for adventure seekers.
"I have been involved in extreme sports since I was young so I'm good friends with most people that run the surf schools, mountain bike centres and things like that across the country, and have lots of contacts in the adventure sports industry," said Robbie, "So we've set up a thing with these guys like Blackhouse Watersports on Tiree, Northcoast Watersports in Thurso and the surf school in Lossiemouth so we can organise and book Watersports and other activities for anyone renting one of our vans and offer it like a package."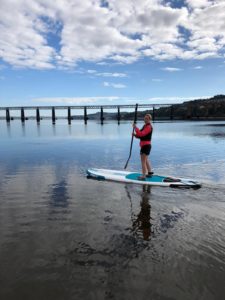 "I think a lot of people that are renting a motorhome for the first time are a bit lost about what to do when they're actually out on their trip," added Leslie, "We wanted this to be more than just rental and make it about sharing an actual experience with our customers."
"We are also keen to help in any way we can when our customers are out on the road," said Robbie, "Facetime has been a great tool for helping with any wee issues so we can talk people through what to do. We want to make sure people know they can just give us a ring if they need help with anything.
Robbie and Leslie have been making memories in their motorhome for years and it's something that they are keen for other people to experience. Whether you choose to holiday around Scotland, or take one of their motorhomes further afield when restrictions allow, at Restless Native you will be guaranteed an amazing customer experience. With two extremely friendly voices just a phone call away if you need any help at all, whether you need help figuring out the oven or you are after a recommendation for the best local surf spot.
Visit the Restless Natives website to find out more (CLICK HERE)