Cool Campervanning For Cats!
---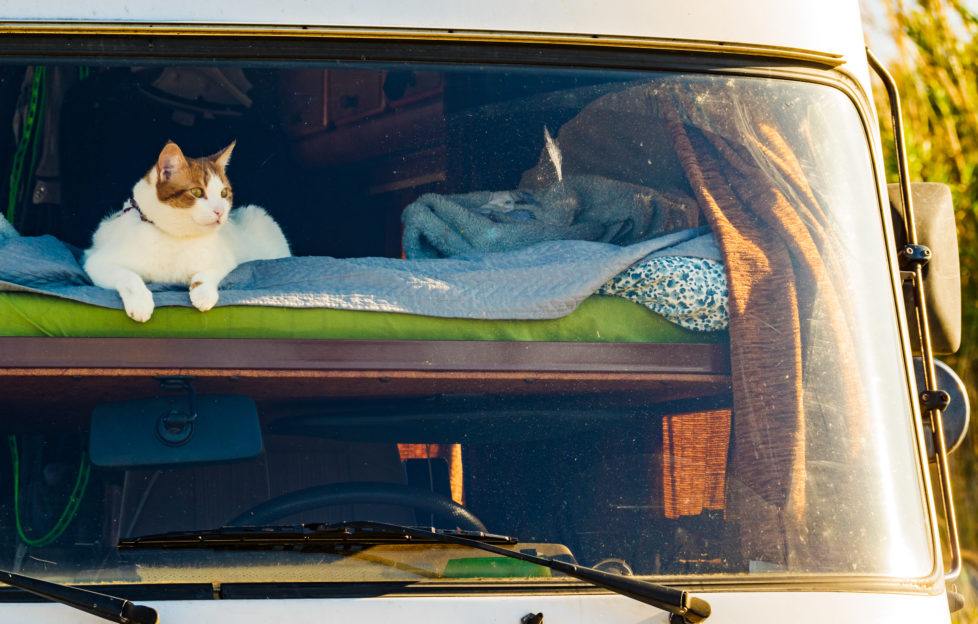 RSPCA issues advice for taking your cat touring…
The RSPCA has published advice for those wanting to take their cat on a motorhome, campervan or caravan holiday. It comes on the back of the expected rise in people holidaying closer to home this year and the growth in sales of leisure vehicles to people new to motorhoming and campervanning.
First, they advise that you carefully cons21ider whether your cat will enjoy the trip or if it would find it stressful. If you feel your cat would cope well on a touring holiday, the RSPCA has made the following recommendations:
·         Make sure your cat has all its home comforts in the van
·         Create vertical space and hiding spots for the cat to enjoy
·         Ensure the cat is microchipped and details are kept up-to-date in case it escapes or gets lost
·         Make sure everything the cat needs is in the van, including access to a scratching post, a litter tray, food, water, beds and toys
Alice Potter, RSPCA's cat welfare expert, said, "Cats are part of the family so, when it comes to planning holidays it's natural to want to include them in the fun. Caravan and motorhome holidays can provide a great opportunity to experience freedom and exploration — a desire many cats will share.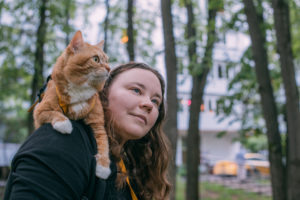 "However, although cats love to explore and are naturally inquisitive, they are also inherently territorial, which means they are homely creatures who often feel most secure in their own home and local area. Think very carefully about whether your cat would enjoy the holiday — life on the road may not be right for every cat.
"For most cats, the best option would be to stay at home in the care of responsible friends or family — this keeps things as familiar and stress-free as possible for them. If you do not have family and friends to look after them then a reliable pet sitter can help. This way your cat can continue to have their own little adventures in the comfort of familiar surroundings.
"It's also important to ensure you have a plan for when you will need to leave your cat in the motorhome or caravan to visit shops or tourist attractions. Always make sure they are secure and safe and never leave your cat in a vehicle on a warm day as temperatures can very quickly rise to dangerous levels.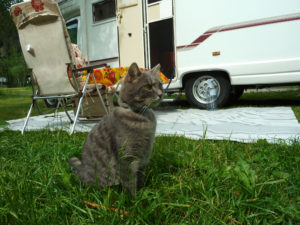 "When you're not on the move in your caravan or motorhome you may be sat outside your vehicle in a comfortable chair enjoying the scenery. On these occasions, you will need to think about whether your cat will be left inside or join you outside. With either option it's important to consider how your individual cat may feel. Being kept indoors can prevent escape but they could become bored or frustrated — something none of us want to experience on holiday!
"Alternatively, some owners may choose to tether their cat with a long lead providing some limited access to the outside. However, most cats are not used to being on a lead and this can make it difficult for them to move away from anything which scares them, such as other animals, people and vehicles."