A Beginners Guide To Campervan Staycations
---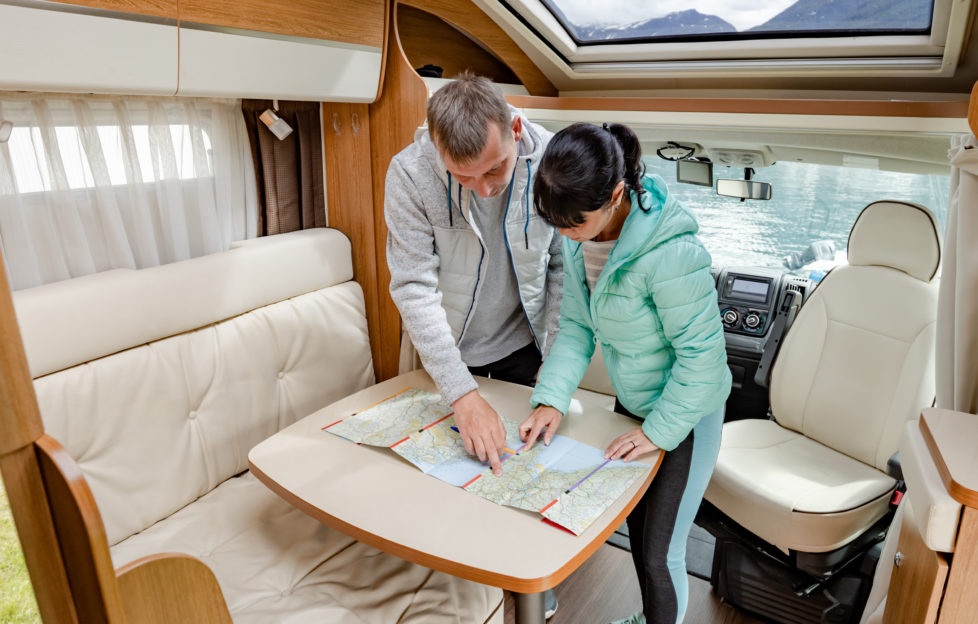 10 essential tips for the ultimate UK road trip
As staycations are set to be the travel trend of the year, campervans are more popular than ever and many are heading out on the ultimate UK road trip for the first time.
Campervans offer the ability to remain isolated while spending time outdoors surrounded by nature – and finally getting out of the house!
This boom in demand has been particularly evident over the past month as people look for safe holiday options while the Covid-19 pandemic still hangs over us. Hugo Oliveira, CEO of leading van rental company Indie Campers said, "In the UK alone, we observed a 31% increase in domestic bookings compared to 2019".
A Longwoods survey further found that 82% of people travelling in 2020 made changes to their travel plans due to COVID-19. Of these changes, 50% cancelled their trips completely, 22% changed their travel from flying to driving and 11% changed from international trips to domestic travel.
A road trip can be the solution to safely bring back travel into our lives. For anyone planning their first UK campervan adventure, make the most of your time of the road by following these 10 golden rules for an unforgettable post-lockdown road trip.

Learn about the van you are travelling in
Before heading on the road, it is essential to know everything about your van and make sure you understand how it works and where everything is. For example, watch video tutorials about the van, ask questions during the vehicle at pick up and in particular find out where the spare tyre and tools are, how to access the battery and windscreen wash and how to safely operate the gas cooker if there is one.
Plan with flexibility
Research your route, the things to see and where to stay, but keep an open mind as you might spot gems along the way where you decide to spend a bit more time. Depending on when and where you are going, you may have to book to ensure your place on a site. Look up itinerary suggestions and pin stops on Google Maps. It's also a good idea to check where the petrol stations are on your route as they become fewer and farther between the more remote you travel.

Pack light and smart
With hundreds of miles on your route plan, you want to make sure you have everything you need. Think through every eventuality as you make a list before you pack. A first aid kit is essential and baby wipes, a head torch and USB cables and a power block can be very useful. Remember to pack bin bags to collect your rubbish to dispose of responsibly. The UK is renowned for its changeable weather so make sure you have plenty waterproof clothing, including shoes, and many changes of clothes. You don't want to be constantly looking for a supermarket so pack a good supply of food and drinks. Check you have all the cooking and eating utensils you need, a can opener and a cork screw in particular!
Organise your van
It is always easier to live in a confined space if it is well organised, especially if travelling in a group or with kids. Arrange your van to easily access frequently used items like shoes, food, jackets and money. Make sure to know where regularly used items are located to save time and space. Identify a place where the van keys will go when it is not in use as it is very easy to lose track of them!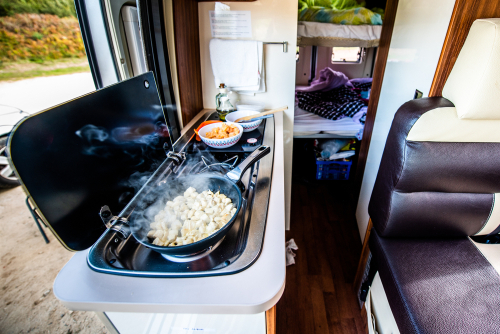 Make sure you find your camping spot before sunset
Looking for campsites in the dark or late at night is never a good idea. Make sure you have time to settle and find a nice spot before dark. Research campsites in advance, so you aren't rushing or panicking and each evening can be enjoyed.
Always take your valuables with you
If you park and leave the campervan to go to the beach or for a walk, take all valuable items with you and leave nothing important visible from the outside.

Be sensitive to nature and local communities
As the Covid-19 pandemic is ongoing, it is vital to respect local communities and adhere to social distancing and act in line with any local guidance. Many areas will welcome the return of tourism, however, it is important to be aware of peoples' concerns and sensitive to local communities. If an area is very busy, move on rather than adding to the situation. Ensure your presence is positive towards the environment and check that your camping spot is in line with local regulations, keep noise to a minimum and always leave your parking spot as it was when you arrived.
Make a checklist
Campervans have many new tools to keep track of, such as the level of gas, water and electricity supply before you settle down. Also make a routine of checking nearby camping sanitary service points, so you don't end up without access to water, power, gas or toilets when you need them most.
Entertainment essentials
Disconnect from the online world, reconnect with nature and your inner self. Bring things to keep you entertained such as a good book, music, board games or sports equipment.
More information available on Indie Campers (CLICK HERE)