The Campervan Café
---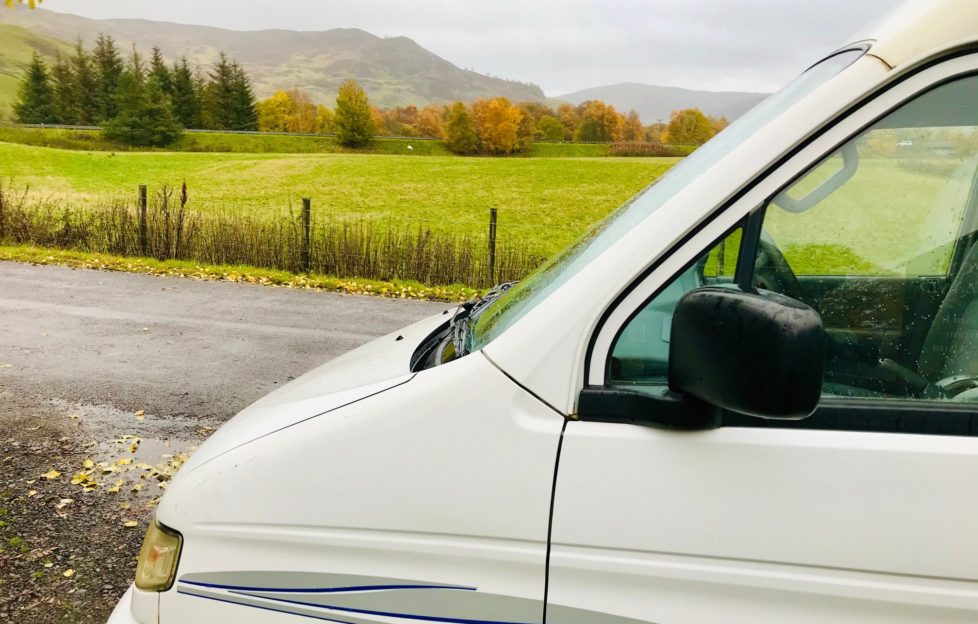 Scottish Caravans And Motorhomes Editor, Rachel McConachie, did a spot of responsible touring after transforming her campervan into a mobile café for herself, her mum and the dogs.
Throughout this strange year, I have been very grateful to own a campervan – but not so much for camping.
In the summer at the end of lockdown, we did have one short trip in the van, just down to North Berwick for a sunny break. And it was lovely and much easier than trying to find a hotel in the midst of the Covid-19 pandemic.
However, we didn't use the van as much as we would have in other years. Advice as to where we should and should not go seemed to be constantly changing, the Scottish countryside was flooded with visitors and with some local communities struggling to cope with the influx, I didn't feel comfortable adding to the problem.
Even when we were being encouraged to go, the parks were all booked up since there were so few options for holidaymakers. The caravan parks must have felt as if it was either a feast or a famine this year.
However, that does not mean my precious van has been sitting idle, it has in fact been operating as a mobile café.
Owning two energetic dogs means we spend much of our free time trailing around various wooded walks, empty beaches, riversides and local glens to keep them entertained. And we usually combine that with lunch or a coffee somewhere dog friendly.
This year, these cafés and restaurants have at various points been closed or due to shielding my mum, who was in our "bubble", we didn't feel comfortable going in. But who needs to when you have a mobile kitchen!?
It was great fun creating a picnic of tasty treats to enjoy on our day trips. We would make various pastries, savoury muffins, hearty soups to heat on the stove and all sorts of cakes to devour with a freshly brewed coffee (or a takeaway cuppa if we were feeling posh).
It was always a fabulous feast when mum was on the trip – being a former chef she never leaves you hungry!
With exhausted dogs snoozing on the front seats, we were free to relax around the table in the back, gazing at the view-of-the-day and feasting on our homemade goodies.
We had mobile café trips to Glen Shee, St Andrews' West Sands, Kingsbarns and St Cyrus, among many others, and I'm planning a feast up Glen Esk very soon – Covid-19 regulations allowing.
With seemingly less time to prepare and so many cafés on offer, I would not have thought to do this in previous years, but each time we did it felt like a mini-getaway.
This will be one of those new 2020 habits that I will continue long after the pandemic is over.