The Ayrshire Coast – Ayr to Greenock
---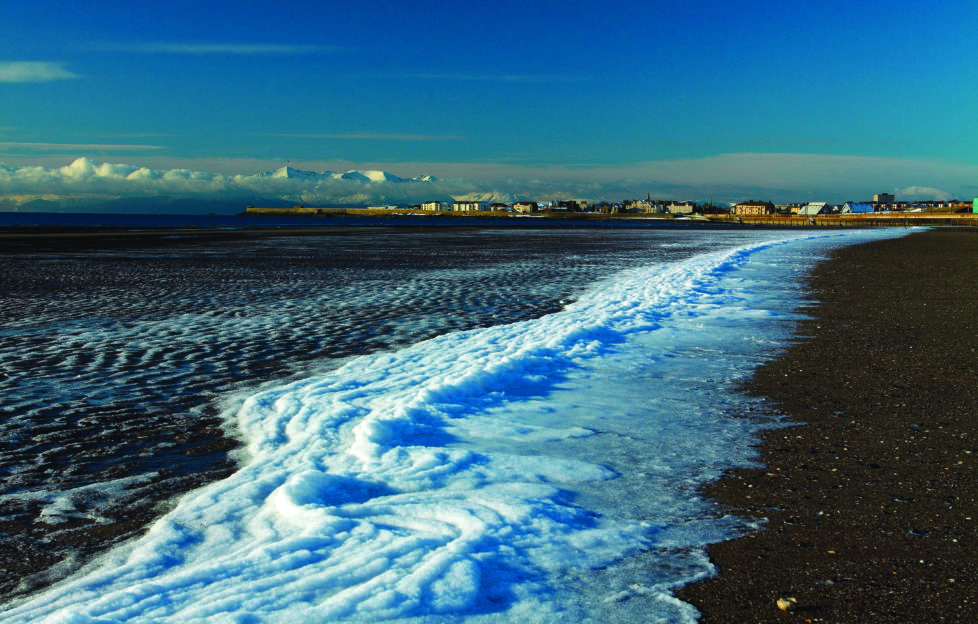 Looking towards Saltcoats and Arran from Stevenston Beach, Ayrshire
The Ayrshire Coast has long been a popular place for day-trippers and it was once the destination for Glaswegians during the Fair Fortnight. Today it's easy to see why, with a number of lovely towns and a selection of attractive beaches along this portion of Scotland's west coast…
This Great Scottish Journey heads north from Ayr, to pass through the likes of Troon, Ardrossan and Largs before it crosses the border into Inverclyde and continues its way to reach Gourock and Greenock, two more of Scotland's popular seaside resorts.
Many visitors still flock to the Tail of the Bank to explore these historic and attractive coastal settlements.
You can also extend your horizons by jumping on the ferry to visit Arran, Great Cumbrae, Bute or Dunoon.
Or if you want to stay on the mainland then complete this wonderful trip with a visit to Lyle Hill where the Free French Memorial Cross offers a moment of reflection and an exceptional view across the Firth of Clyde to the Southern Highlands.
Fact File:
Ayr was granted Royal Burgh status in 1205. The first Parliament of Scotland was held here by Robert the Bruce in 1315.
Prestwick hosted the first Open Golf Championship in 1860 (it was played over 12 holes) and 24 times in total, the last one being in 1925.
The Three Towns of Ayrshire – Stevenston, Saltcoats and Ardrossan – merge together almost imperceptibly. Coal mining, salt panning and fishing have all played key roles in their development.
Largs translates from Gaelic Learg and simply means hillside. The town is most identified with the Battle of Largs that took place here in 1263.
One of the River Clyde's most famous yards, Scotts, was established in Greenock in 1711. Ships were built here for over 270 years.