Approaching the golden age!
---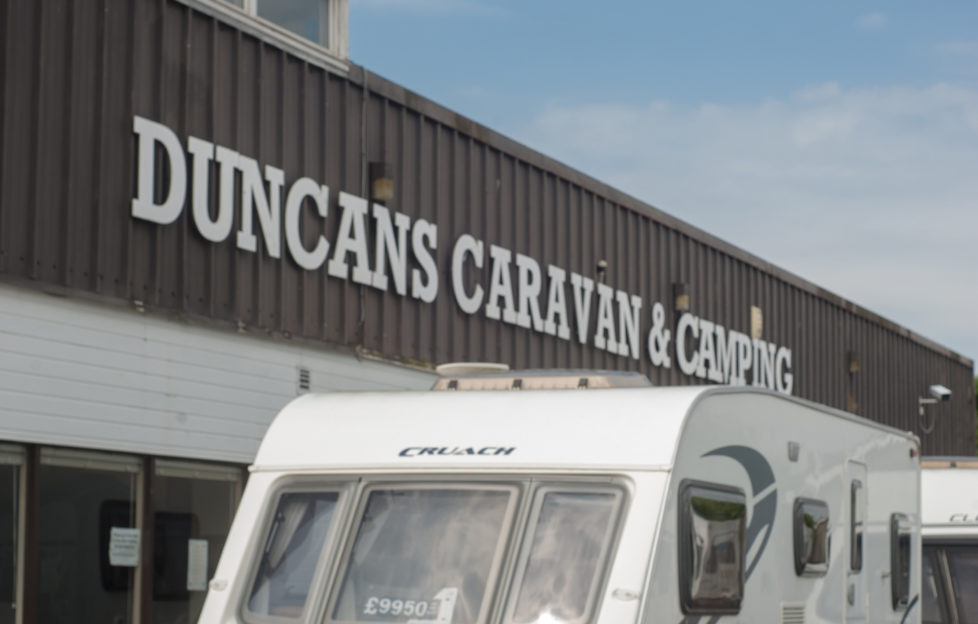 Duncans of Wishaw are a whisker away from the 50th anniversary
With the centenary of Eccles Caravans this year, and Swifts' 50th anniversary back in 2014, Duncans of Wishaw have their own celebrations to look forward to. 2020 will signify 50 years in the caravan business, and while Alistair Duncan can look back fondly to the past he's also mindful of the future and how the business reflects the demands of modern-day caravanners.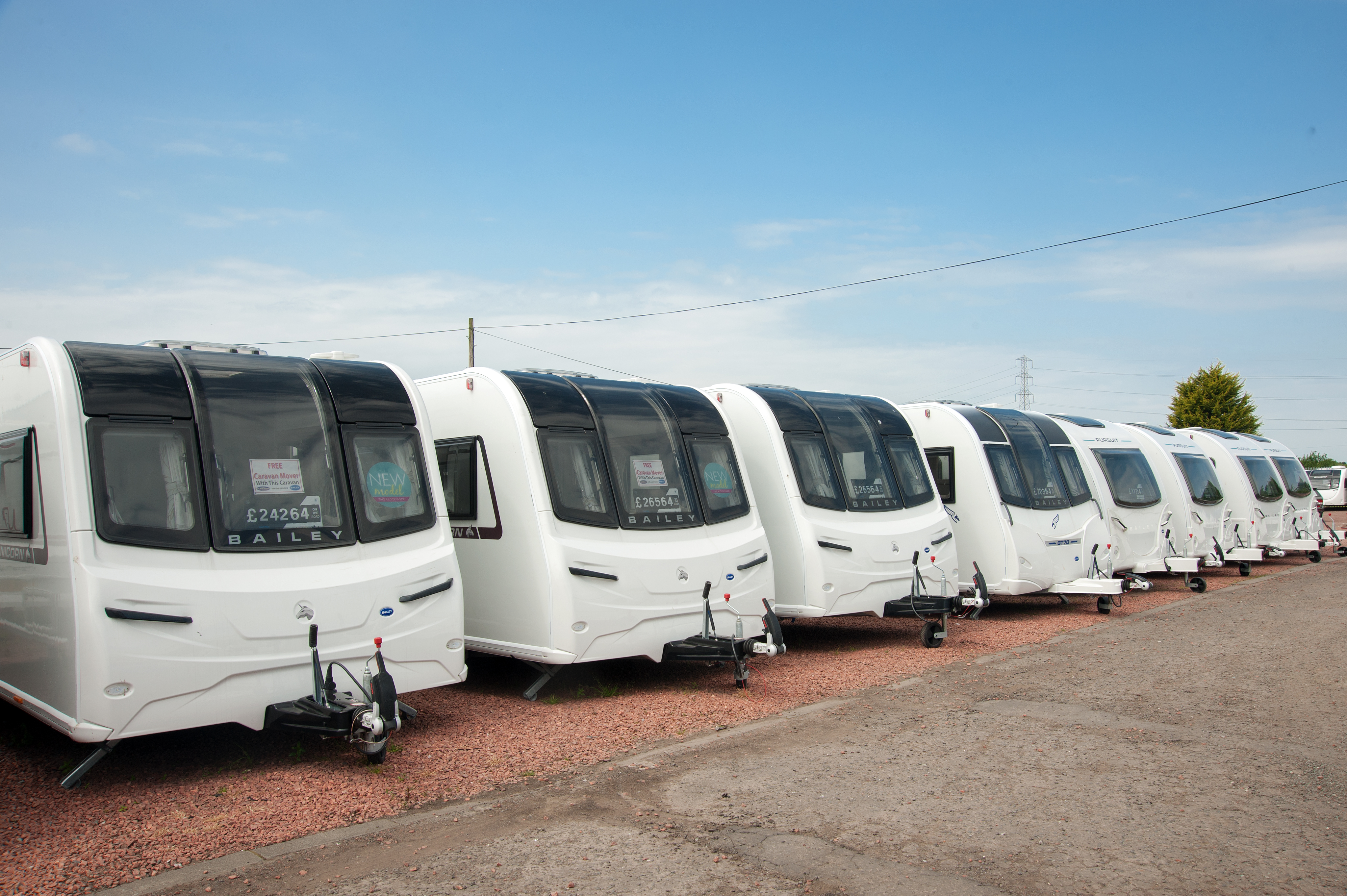 "The industry still has a bit on an old fashioned image," he says, "but the products associated with it are far from old fashioned.
"More people are travelling abroad so air con is becoming more common on touring caravans. Manufacturing techniques have changed and technology has been introduced to enhance specifications and make the manufacturing process more environmentally friendly. For instance, there's less timber being used in construction.
"Caravans are better insulated now and have better heating systems to extend the season from a few summer months to all-year caravanning. There's more modern tech, too, like Swift Command where you can programme heating up to a week in advance or consult your service history through your smartphone."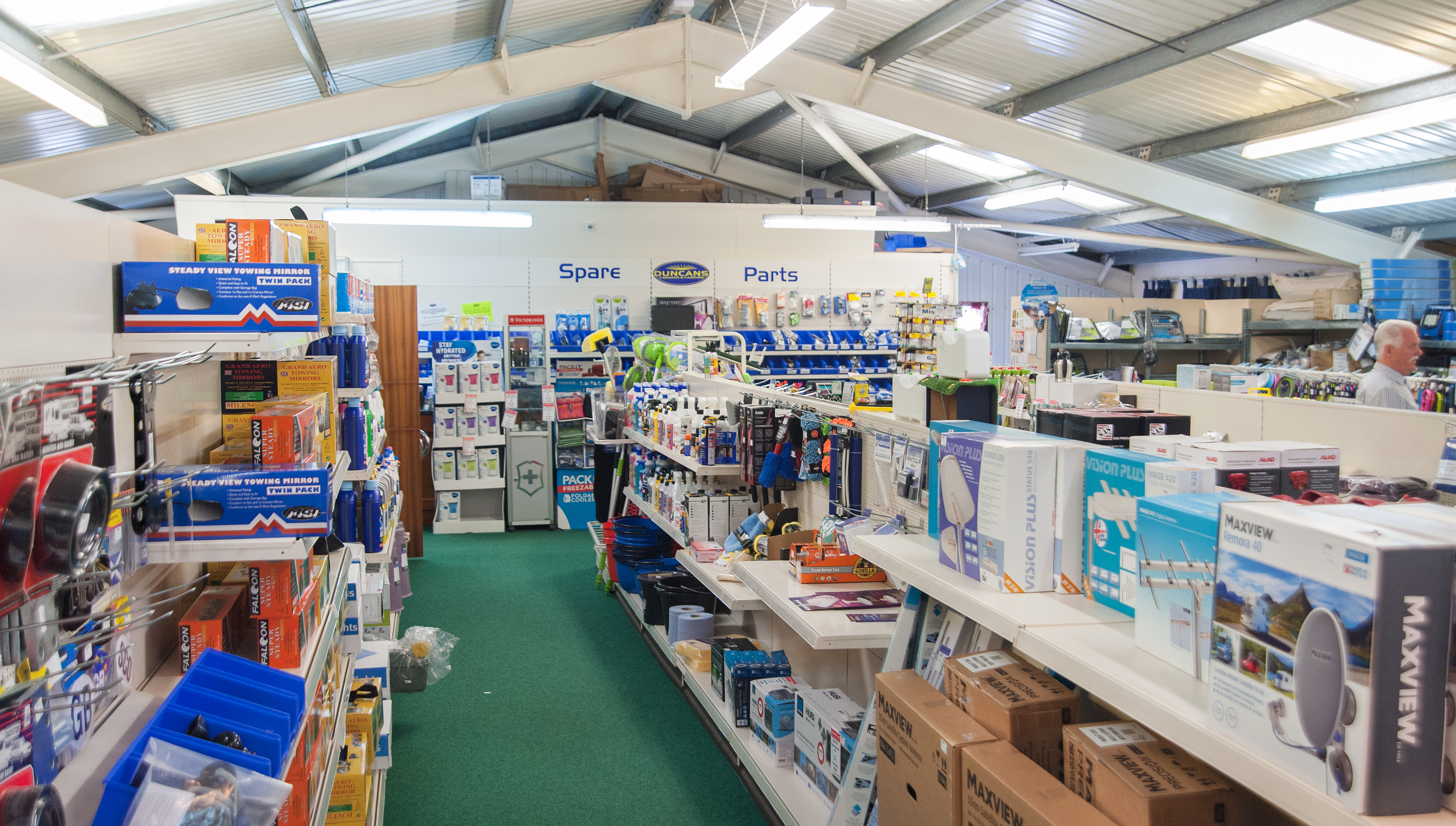 Duncan Caravans was founded in 1970 when one of Alistair's aunts wanted to sell her tourer. His dad, who was a motor mechanic at that time, put the caravan on his petrol station forecourt with a "for sale" sign on it. It was quickly snapped up and a life of buying and selling caravans beckoned.
As the techniques in caravan manufacturing improve, so does the range and variety of the accessories Alistair and his team provide. "There has been a huge change in the market for awnings, including the recent introduction of easy-to-fold fabric and light-weight fibre frames," he continues.
"We aim to be a one-stop shop that can supply all the leading products required for modern caravanning." With anything from anti-freeze to camping sets and from furnishings to caravan covers, Duncans can cater for every taste. They have done so for the last 49 years, and are sure to continue doing so for the next 50.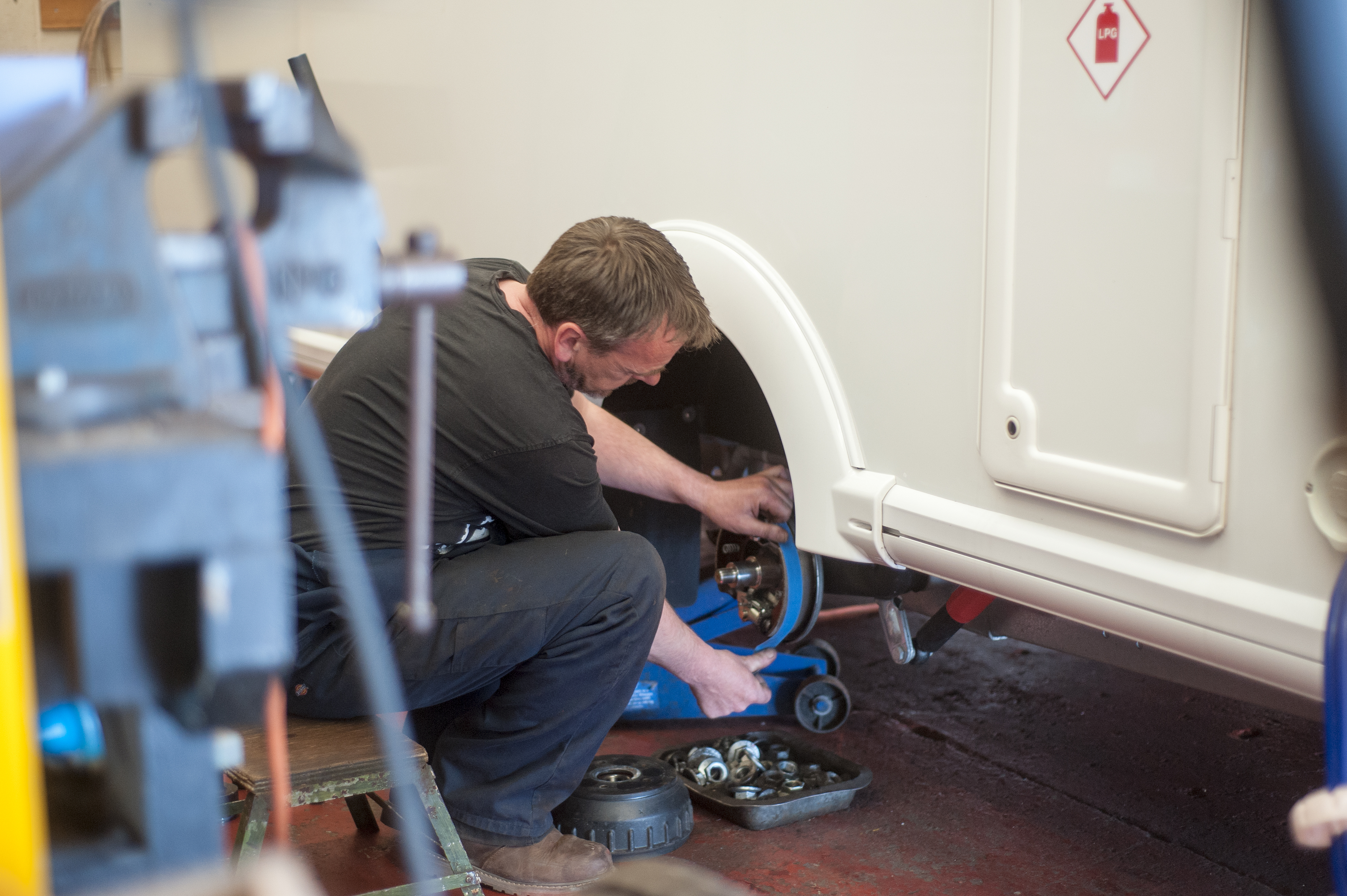 DUNCAN CARAVANS
186 Wishaw Road,
Wishaw,
Lanarkshire
Telephone
01698 374224
Website www.duncancaravans.co.uk