New Model: Adria Altea Tamar
---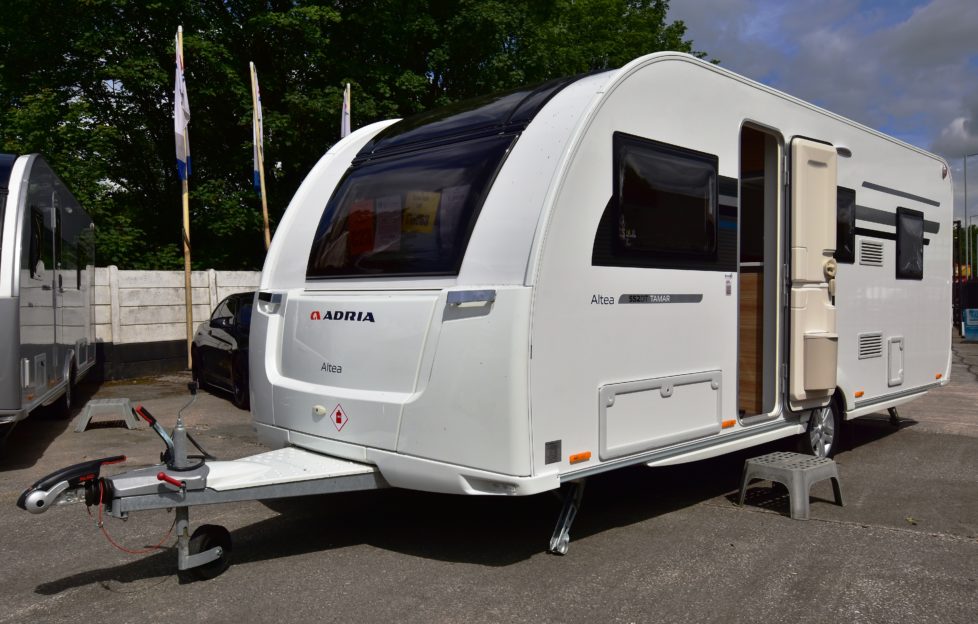 Time to check out the latest in the Adria Altea line – Andy Jenkinson tries out the Tamar
In late 2020, Adria will be the oldest and longest importer of tourers in the UK, though the run was nearly halted in 1994 when the sterling rate of exchange hit problems. Luckily a husband and wife team of Stuart and Jenny Cook set up Adria GB and kick-started the Adria name. It wasn't an easy task but fast-forward and the company still sells well in the UK, though the halcyon days of the mid 80s when there were 37 dealers have long gone. I decided to check out a new 2019 Altea Tamar, an range that's been around for 15 years.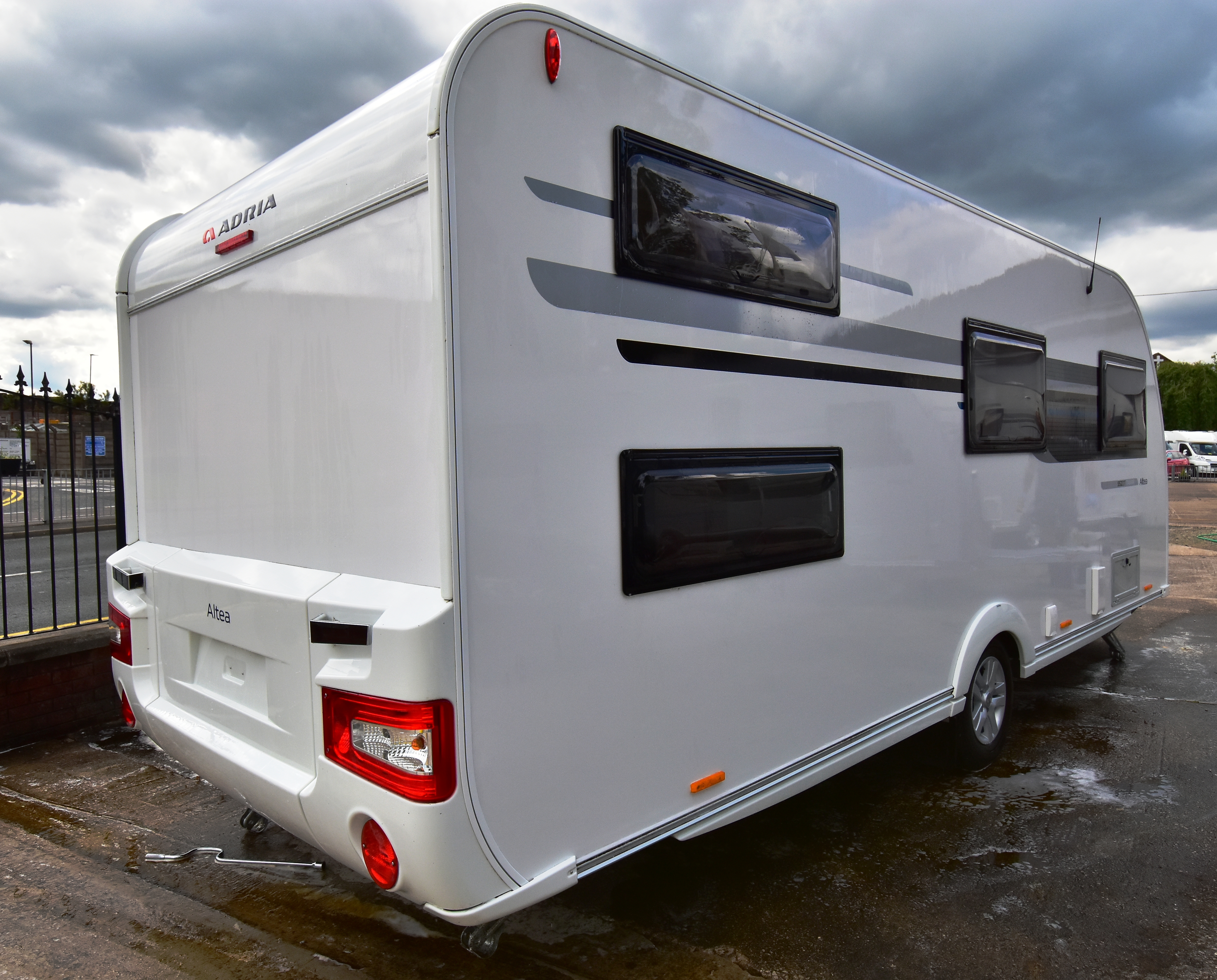 Exterior
☆ ☆ ☆ ☆
The Altea isn't a bad-looking tourer, even though it doesn't come with a full front and back one-piece moulded panel. Tough polyester sides and a hailstone-tough roof make this a durable caravan, built on an Al-Ko chassis with AKS hitch and the luxury pack alloys. There's a large front gas locker and it has one of the best sunroofs on the market. However, the front window is too small and as well as restricting viewing, it gives the Adria a narrow look. A radio aerial is fitted but there's nothing for a TV.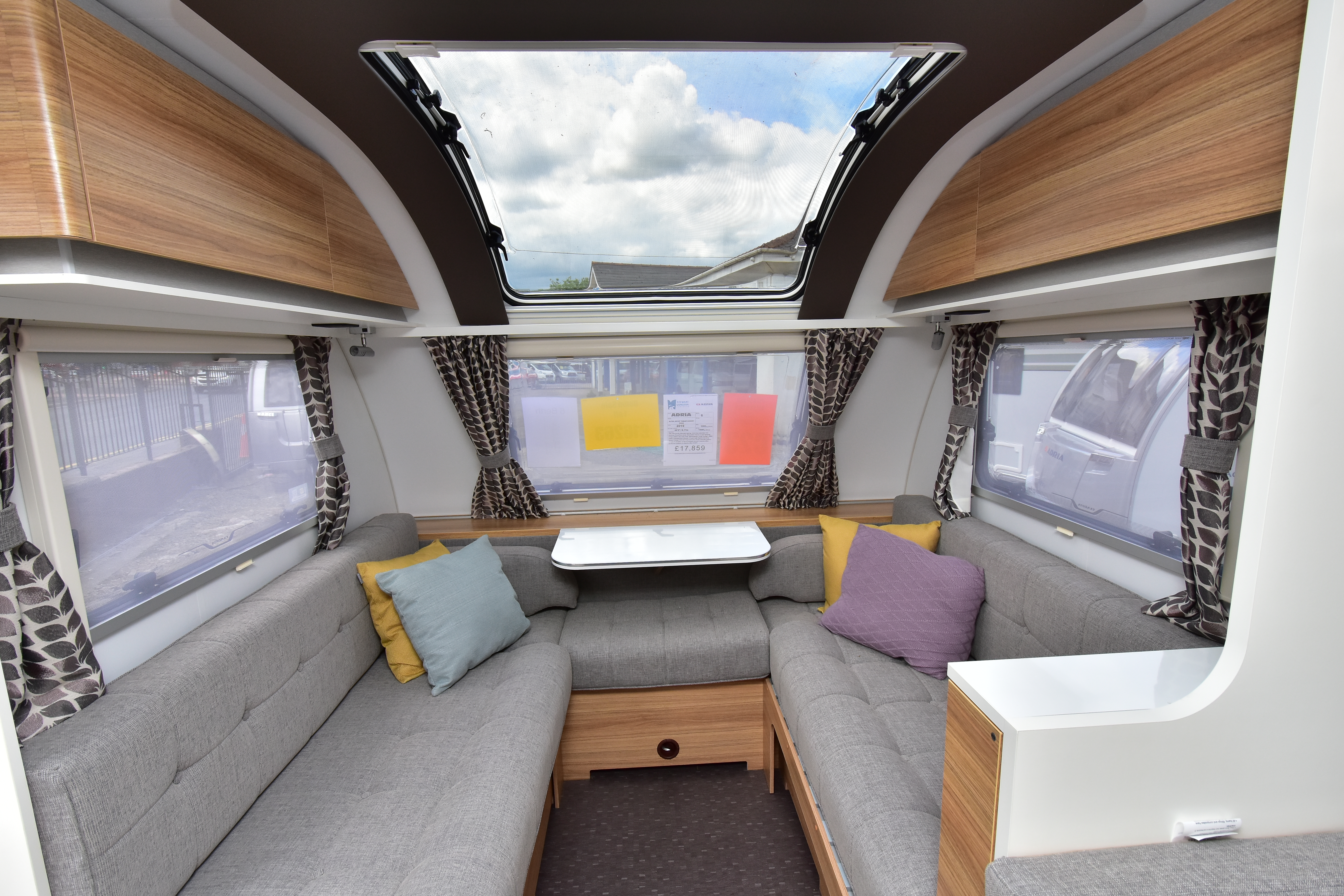 Interior
☆ ☆ ☆
The front lounge has wrap around seating so there's no central chest of drawers. Overhead locker storage is limited to one either side with the lounge having only one blown air outlet while two LED spot lamps are fitted. Good-sized side windows allow in plenty of light as does the sunroof. The interior decor feels a little plain and retro in some cases, but it's not too off putting. There's a side single dinette with kitchen opposite while twin fixed bunks are on the offside with washroom opposite and a wardrobe placed centrally.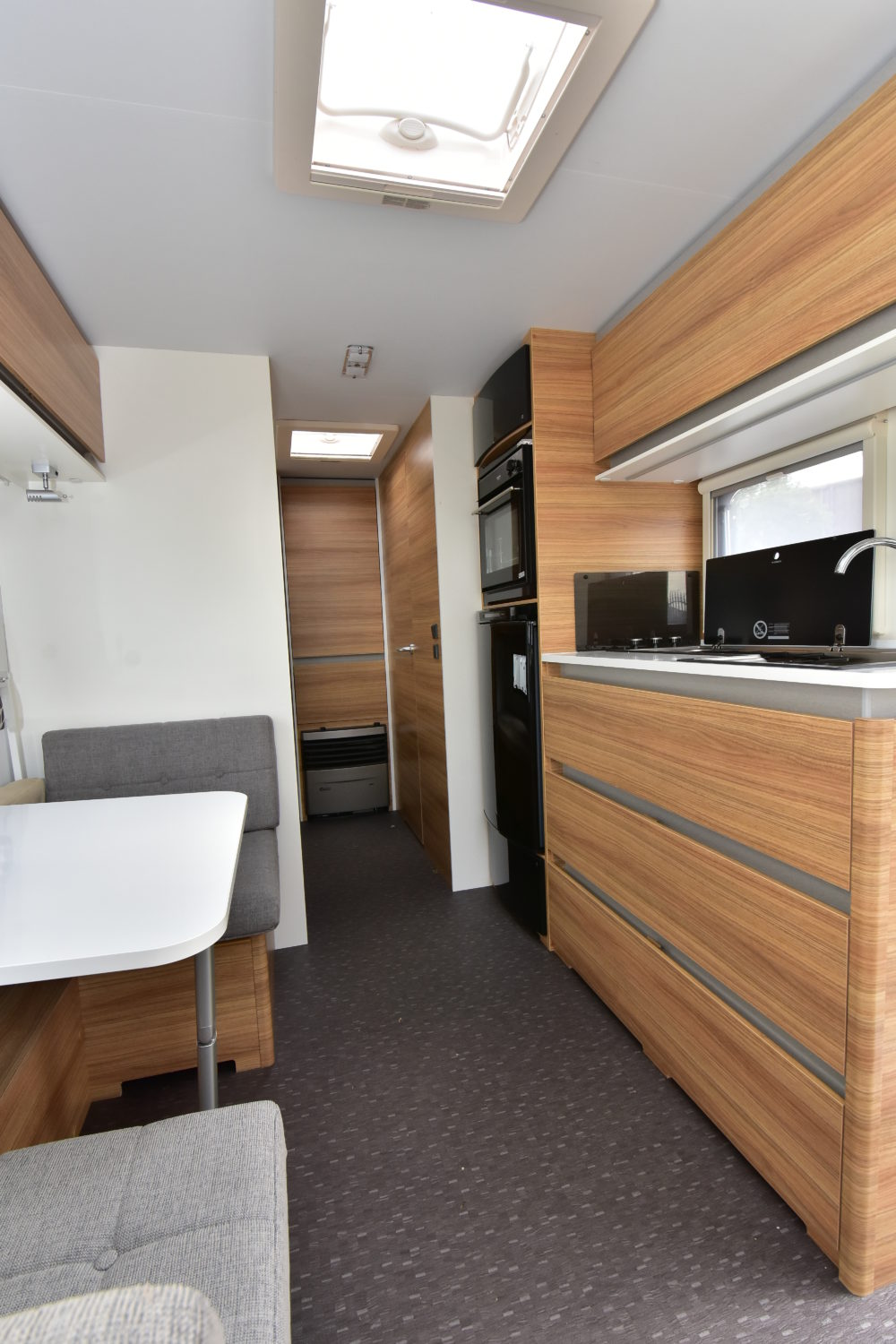 Kitchen
☆ ☆ ☆ ☆
The kitchen in the Tmar isn't bad, and for storage you get three seriously impressive drawers with lockers above, one which houses the microwave that comes with the luxury package. The sink is a good size and there's a three-burner gas hob. I liked the oven/grill which is just above the fridge but the worktop is sadly lacking. There's not even an extension flap which, when fitted, is a great help.
Beds & Seating
☆ ☆ ☆ ☆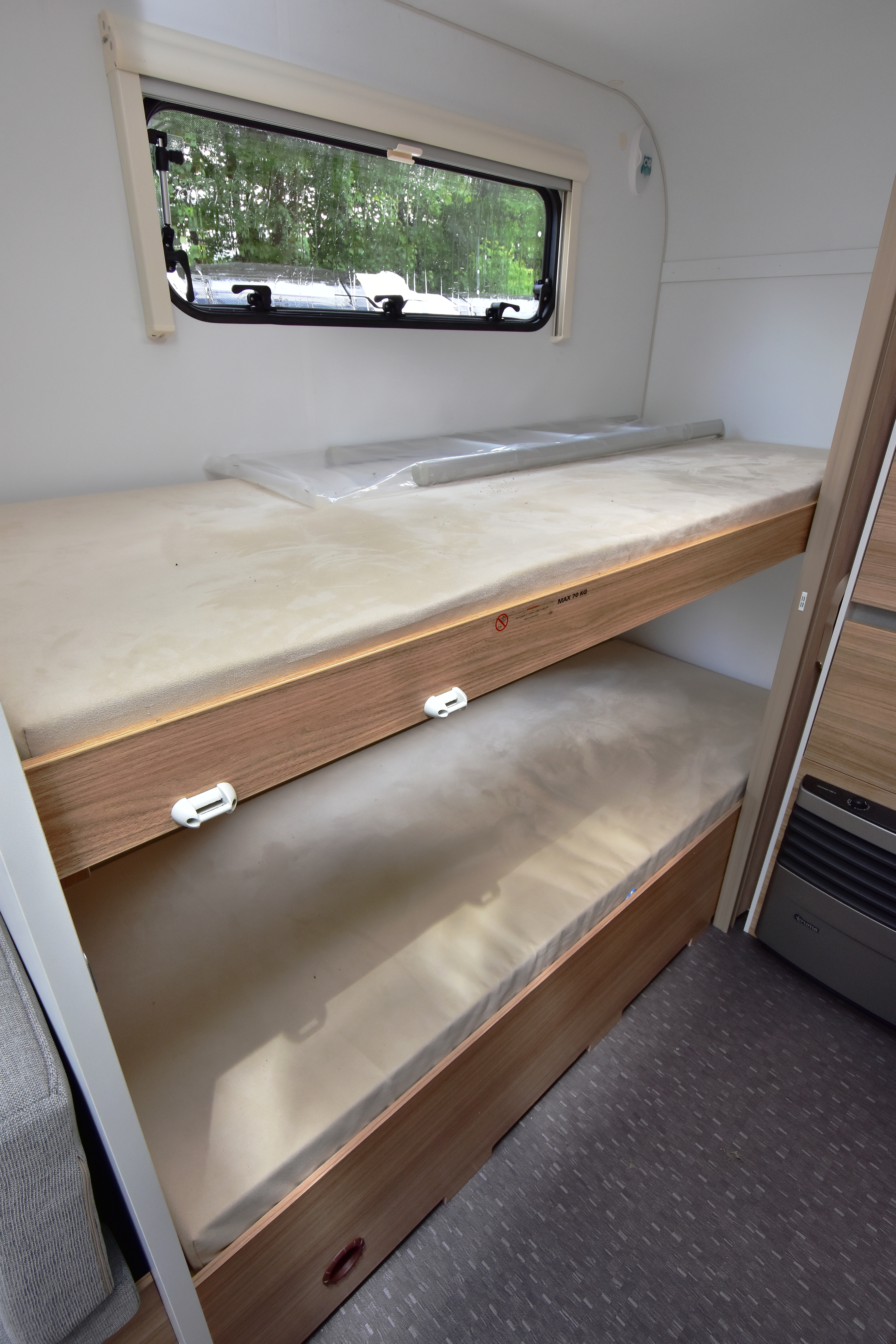 The seating isn't over-supportive but it's comfortable all the same. The front lounge makes into a double bed while the side single dinette has a fold up bunk. The rear has the fixed bunks with each having a good-sized window plus plenty of headroom. The lounge with its scatter cushions is a comfortable place to relax in, though the seating on the side dinette is a little thin in support.
Storage
☆ ☆ ☆
If a family or group of six were using this model, they'd be limited in storage, especially overhead. Overhead storage isn't great, and the wardrobe at the rear isn't over big at all for longer breaks. There is under- seat storage, however, and the front nearside has an exterior access locker. The front gas locker is ideal for those extra bits and pieces and the kitchen drawers are huge. With four staying, it would be good but anymore and you will need to leave some items at home.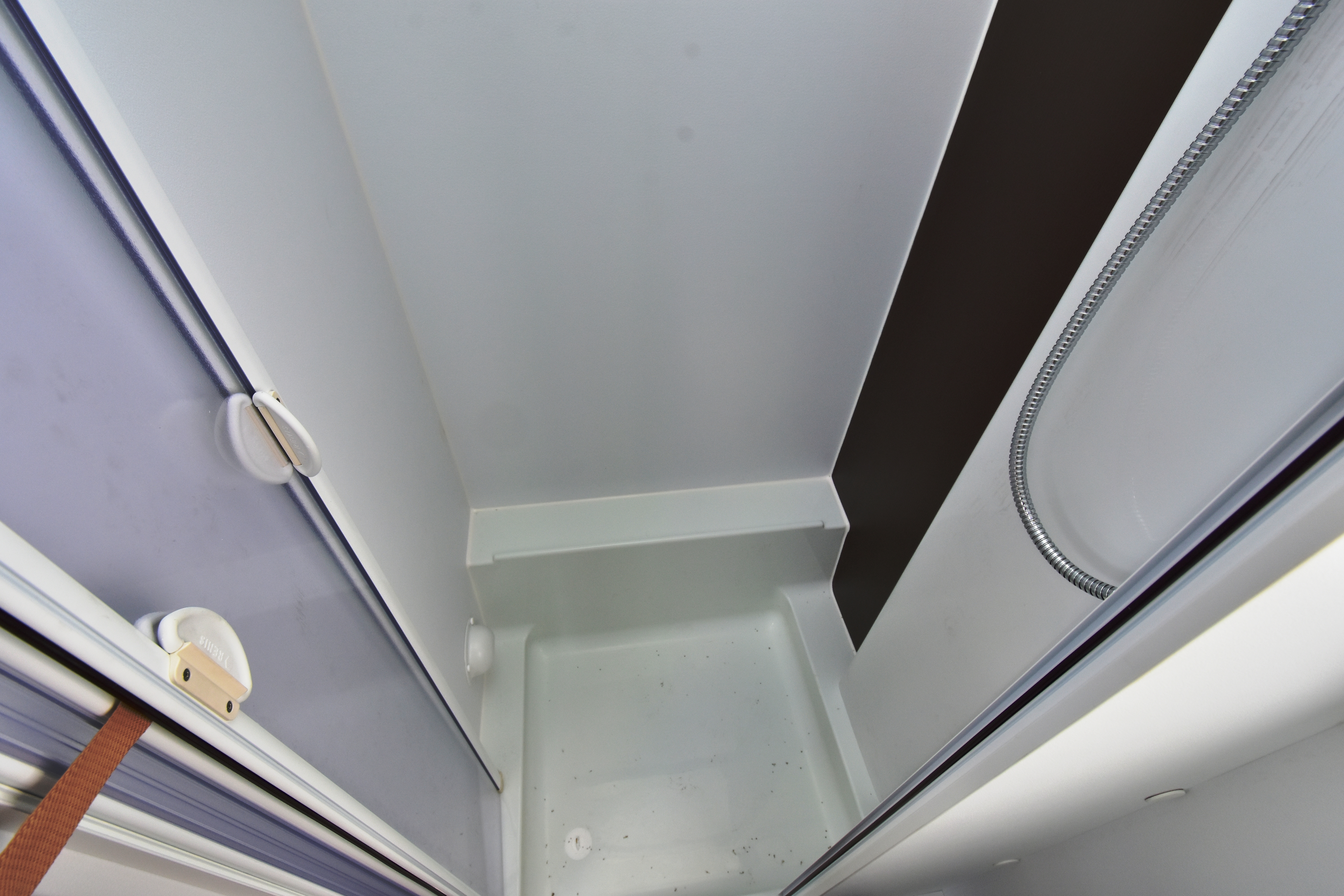 Washroom
☆ ☆ ☆
The rear side washroom has separate shower cubicle and also comes with a window too. The loo is electric flush but not a swivel design and the hand basin is a fold away above the loo, this is old idea and the hand basin is a tad shallow. There is a vanity unity with mirrored doors but storage is a little tight.
Overview
☆ ☆ ☆ ☆
The Altea is a decent tourer, and is robust and put together well, but feel it is is due for a re-vamp. The layout works well and the luxury pack it makes the Altea better to live with. At the discounted price, this could be ideal for families wanting a new tourer without spending too much. It has stiff competition from Sprite and Venus both of which offer more kit and better interiors. But the Adria Altea Tamar must be checked out. But remember, dealerships aren't as wide spread now so you may have to travel to see one.
Adria Altea 552DT Tamar Lux Plus
Price; £17,859 RRP     (discounted £16,263)
Sleeps; 6                              
Length; 6.17 metres
Width; 2.29 metres
Seen at:
Stewart Longton Caravans, Ltd,
Friday Street,
Chorley
Lancs
PR6 0AH
More information:
01257 241877