A Room With A View
---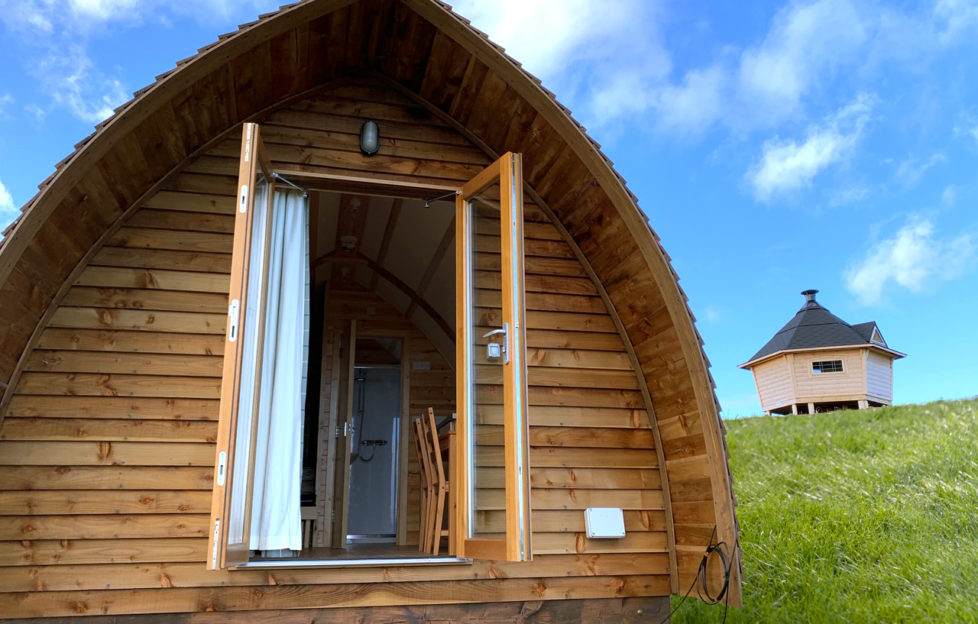 "Glamp" in the lap of luxury by Largo Law
The word "glamping" is a shortened version of "glamorous camping", and can take the form of pods, wigwams, treehouses or yurts. That way, you can enjoy the great outdoors without the stresses of getting truly back to nature.
You can also enjoy some spectacular views, and Ron Smith's six pods on his Fife farm in the shadow of Largo Law provide one of the best. The magnificent Firth of Forth stretches out before you with the Bass Rock and Berwick Law prominent.
As well as reaping crops from his arable farm, Ron also seems to be reaping rich rewards from this venture.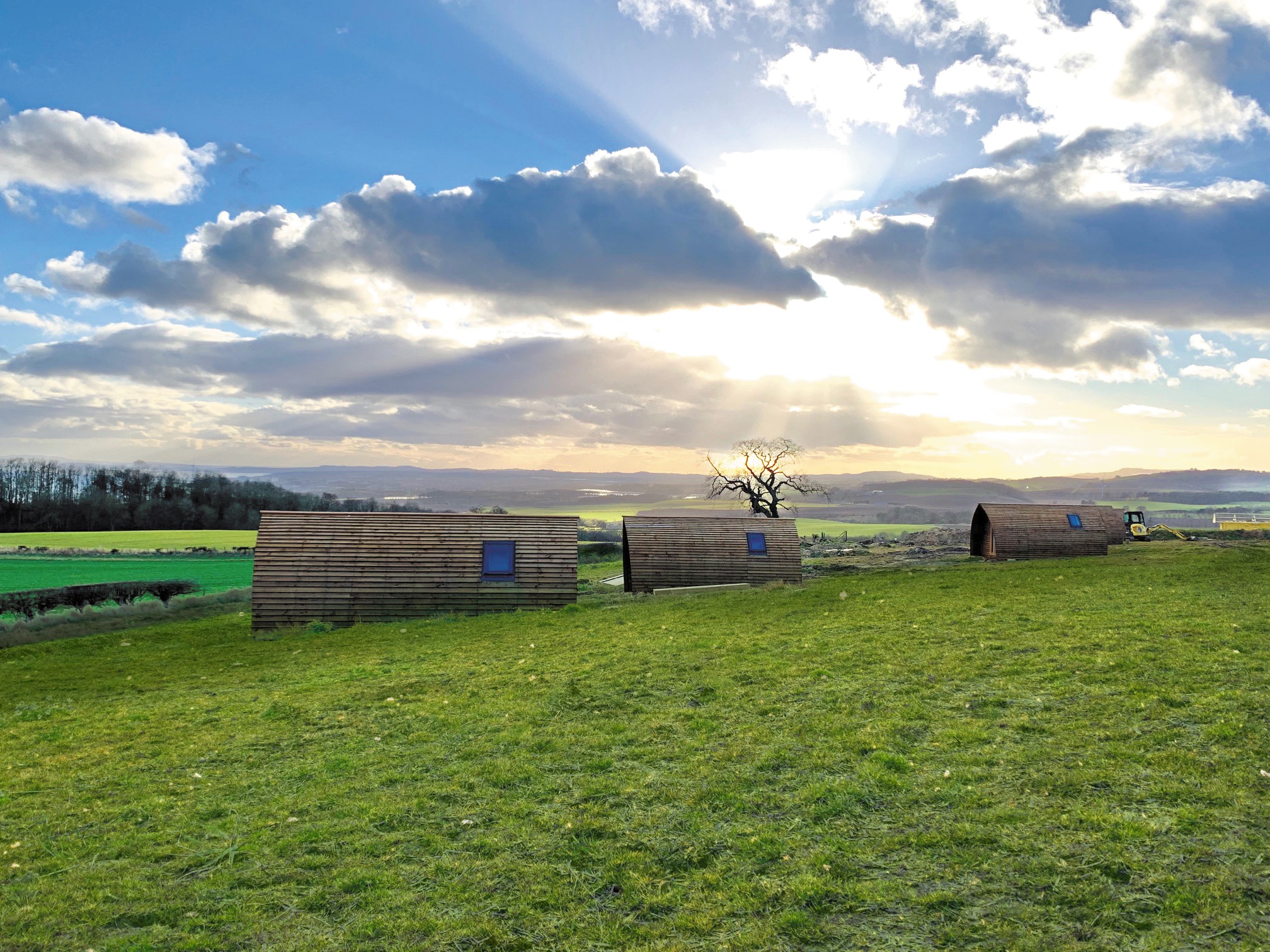 "It was becoming harder and harder to compete with large-scale potato and vegetable producers," he says, "so the obvious thing to do was diversify. I looked into the possibility of creating a wedding venue but I decided that was too seasonal. What I needed was an enterprise that would give a return all year round.
"However, I saw the Wigwam Holidays stand at the Royal Highland Show a couple of years ago and liked the idea. Their franchise package was immediately appealing as they arrange all the publicity and on-line bookings. When it came to installing the pods, my brother and I did all the landscaping and pipework and the only tradesmen we hired were electricians.
"When we welcomed our first guests in June, it was quite a surreal feeling knowing all the hard work setting them up had been worthwhile. There was also the feeling that we had forgotten something, but luckily that wasn't the case!
"Having farmed the land for years, I have always enjoyed the view. Now I can make something from it."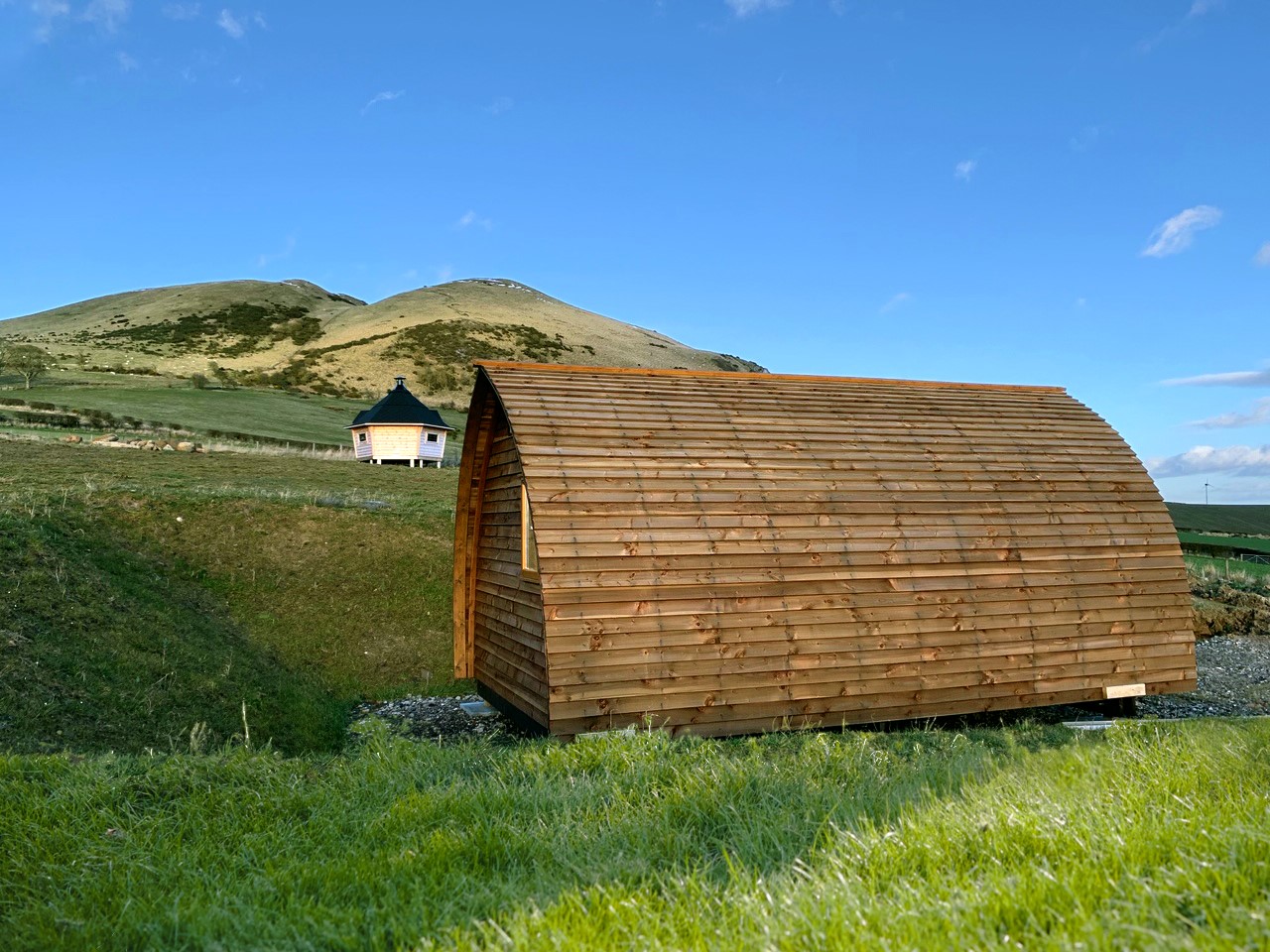 So can his guests, as you could wake up to a 180 degree panorama. With custom-made barbecue pits at the front of the pods, you can enjoy the view with an al fresco meal. If the weather is bad and you still fancy a BBQ, Ron's indoor barbecue seats 10 and shelters you from whatever elements the Fife coast can throw your way.
The pods are smartly furnished and sleep two, with each containing TV, shower and cooking facilities. It's the perfect way to commune with nature with a bit of luxury thrown in!
The site is on Ron's farm at Pitcruvie and can be accessed from a minor road running north from the village of Upper Largo.
Or email hello@wigwamholidays.com