A Message From The Editor
---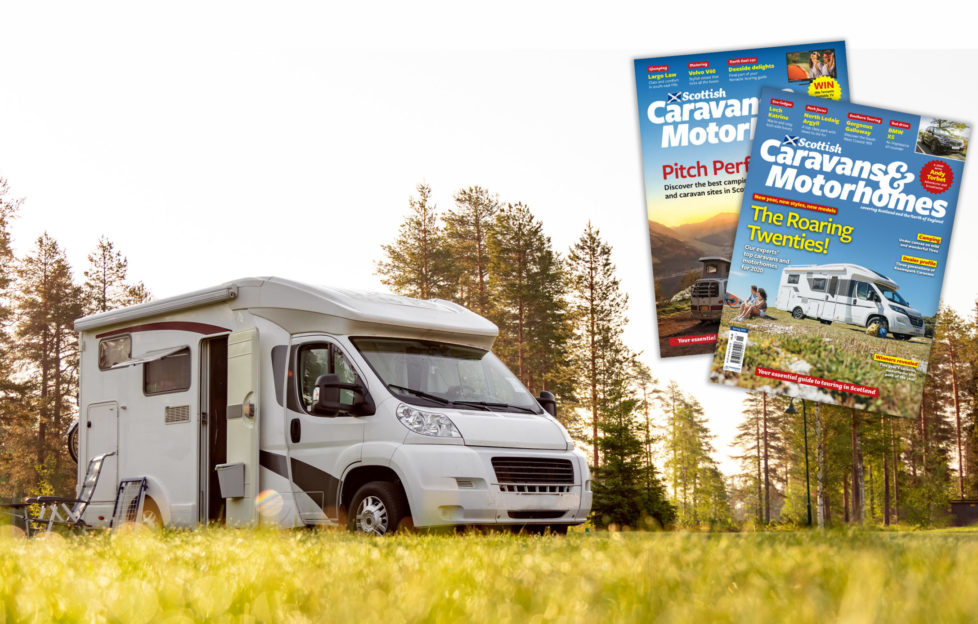 Well, this is a strange time to take over as Editor of a magazine like Scottish Caravans & Motorhomes. The sun is shining, the days are getting longer and we're all itching to get out on tour – yet we aren't going anywhere.
And this is the right thing to do, we must all follow official advice, stay home and stay safe, until this crisis has passed. So, my beloved Bongo campervan is parked up and going nowhere, yet I remain as excited as ever to take up this new role.
Despite the national lockdown throwing our summer plans out the window and not knowing when we'll be back on the road again, I, like many others, haven't given up hope.
I am using this time to plan, dream and research all the beautiful places I'm going to visit once we are able to. A big part of the fun of touring is planning your trip. Which routes you'll take, what parks you want to stay at, what places of interest you'll visit and where you might enjoy speciality food or drinks.
I don't know if you're like me, but I love organising and packing the van. I make lists of what we'll need, planning for all eventualities and then pack it in the most efficient way possible, learning lessons from previous trips every time. Ok, I am a huge geek I admit it, but it's so much fun and you can do it without leaving your house!
I also enjoy finding new and clever gadgets that make the touring experience more enjoyable – and though we are on lockdown, we are not banned from thinking about all of these things, and I can still make my lists and pinpoint all the fabulous places I'm going to visit in the future.
So get planning, get researching, get organised and make sure you're ready, when the time comes, to make your touring dreams come true.
There's no harm in dreaming so join us on social media with the hashtag #TouringDreams and share your favourite places to visit or those you'd love to see once things have returned to normal.
Why not also join in with our colleagues in The Scots Magazine at #InThisTogetherScotland and tell us how you're coping with the lockdown.